SEKISUI to produce Synthetic Railway Sleepers (FFU) in Europe
Plant construction scheduled to begin in FY2021 in Roermond, the Netherlands
The Urban Infrastructure and Environmental Products Company of SEKISUI CHEMICAL CO., LTD. (hereinafter "SEKISUI") has announced its decision to open a production plant in the Netherlands for the manufacture of synthetic wood for railway sleepers made from long glass-fiber-reinforced foamed urethane (FFU). This will expand its production capacity for FFU railway sleepers 1.8 times larger than now as well as significantly reduce delivery periods to Europe by eliminating transportation from Japan. The construction of the plant in Roermond will begin in 2021; the production itself will start in Q1/2023.
---
---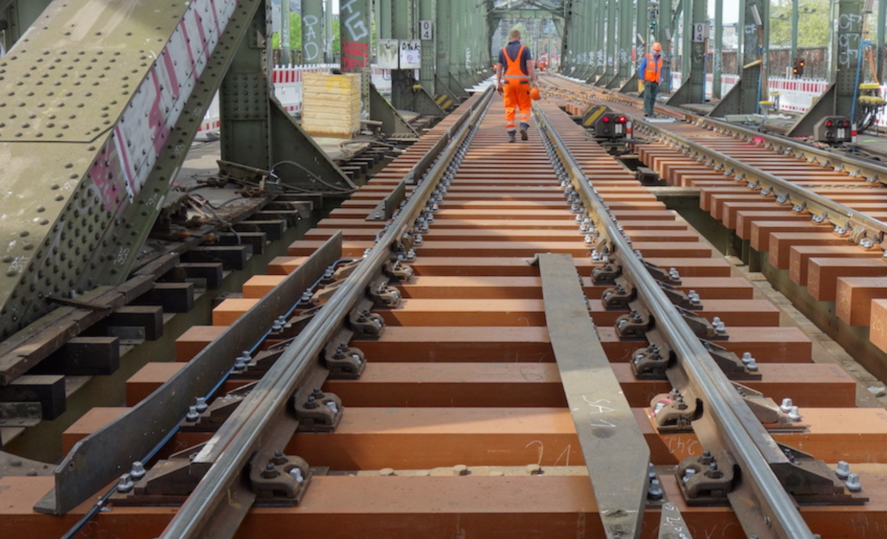 SEKISUI ESLON B.V. to open plant in Roermond
Increase production capacity and shorten lead time: Those are the first and foremost goals the new FFU plant in the Netherlands wants to achieve. The new plant will be built in Roermond by SEKISUI ESLON B.V., an extrusion and injection molding expert of SEKISUI's Urban Infrastructure and Environmental Products Company. The plant will consist of a total floor space of 4,400 m2 and employ 50 persons at full capacity. The entire factory will be running on electricity.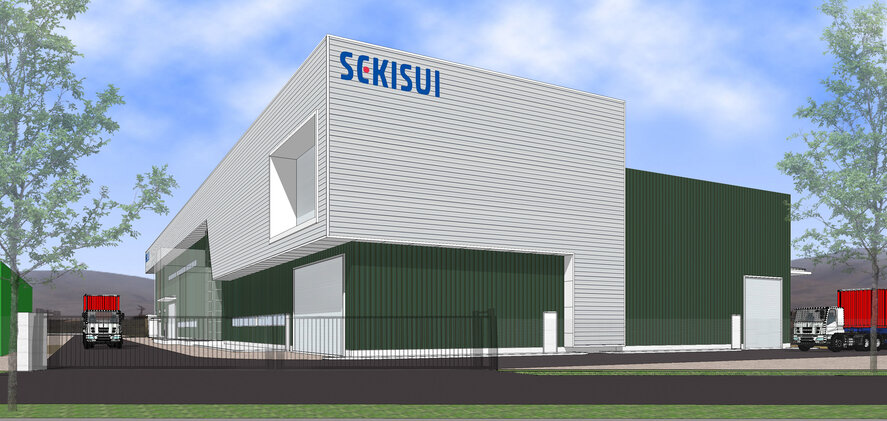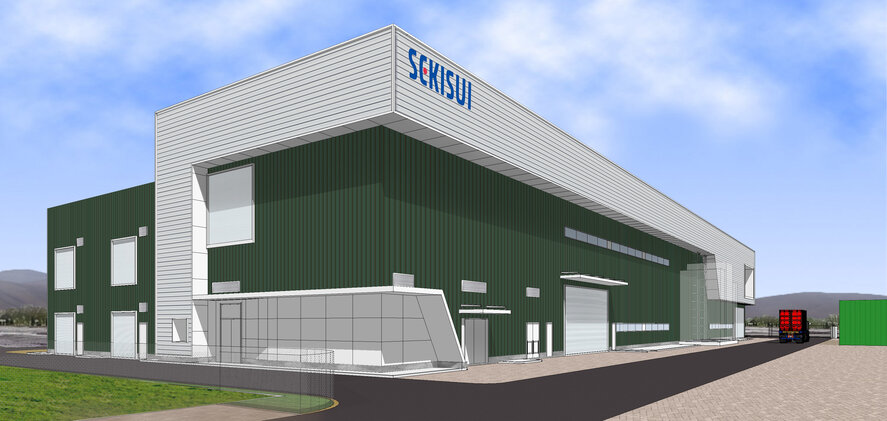 Underlying the decision to build the new plant in Roermond is the fact that currently most FFU railway sleepers are produced at the Shiga-Ritto Plant in Japan. Nonetheless, increasing overseas market demand made it essential for SEKISUI to commit to a new production facility in the heart of Europe utilizing the infrastructure from SEKISUI ESLON B.V.
"We are very proud to have the opportunity to open such an innovative and future-oriented manufacturing site here in Roermond," says Paul Koopman, Managing Director of SEKISUI ESLON B.V. "The new plant will enable swift delivery of premium quality FFU railway sleepers to customers in Europe, faster than ever before."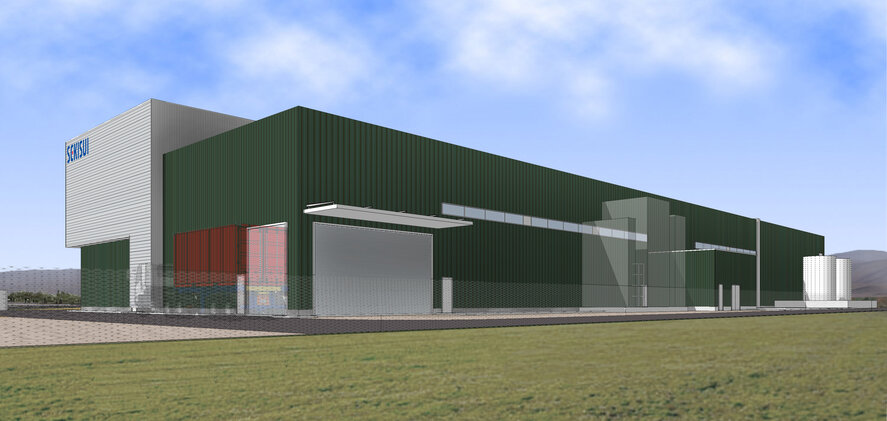 SEKISUI CHEMICAL GMBH heading sales drive
The plant will coordinate the production of individual orders together with processing partners located in the vicinity of each sales destination. In so doing, different product specifications for different markets and customers can be closely coordinated, thus assuring optimal product quality and delivery period. Sales drives within Europe will be managed and spearheaded by SEKISUI CHEMICAL GMBH, a German subsidiary that represents SEKISUI's European operations by providing a wide range of advanced solutions through import and export activities between SEKISUI Japan and their European markets.
"The new plant in Roermond will enable us to considerably reduce delivery times of top-quality FFU railway sleepers," says Clemens Bretschneider, Manager Railway Products of SEKISUI CHEMICAL GMBH. "This is a vital aspect of our general strategy to expand our activities on the European market, which started more than 10 years ago, and to develop a strong and long-term customer network. We expect increased sales of our product soon, so this is the perfect time to build a new plant in Central Europe."
FFU railway sleepers offer tremendous benefits
FFU (Fiber-reinforced Foamed Urethane) is produced by reinforcing thermosetting resin foam (hard urethane resin) using long glass-fibers. This makes it lightweight while simultaneously offering excellent durability, weather resistance, and processability. In addition to railway systems, it has a wide range of applications including architecture and civil engineering, truck beds and vessel decks, manufacturing plants and aquaculture facilities, as well as sporting facilities and parks.
FFU was developed and released for production in 1974. Its use as material for railway sleepers spans more than 40 years. It is currently being used by various railway companies in Japan. In Europe, it was first used in 2004. Since then, Europe has become a major market, with expectations of increasing demand including major railway companies in Germany and the United Kingdom. In 2017, SEKISUI CHEMICAL GMBH finally got the approval from the German Federal Railway Authority (EBA). To date, FFU railway sleepers have been sold in 31 countries worldwide, including various EU countries, the USA, Australia, and China.
FFU® railway sleepers applied on a bridge in Cologne, Germany: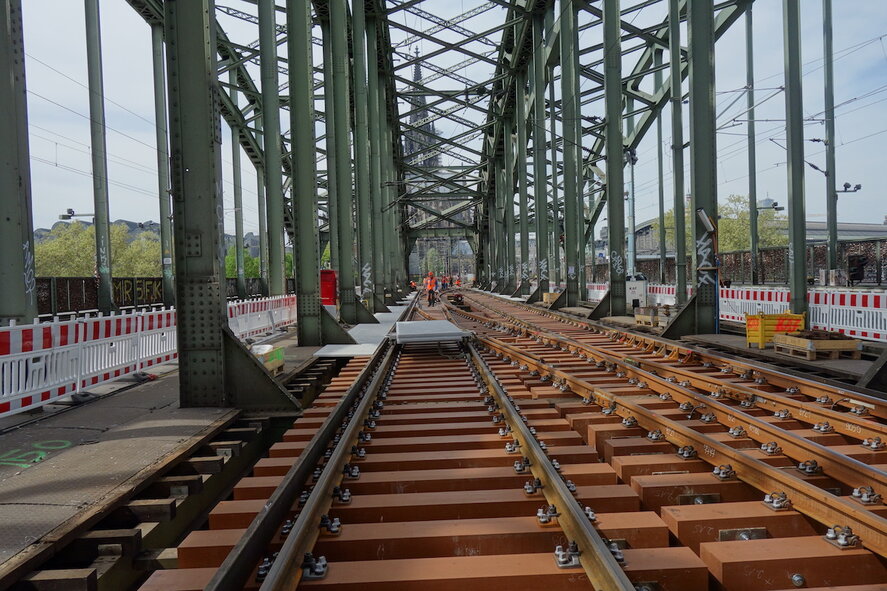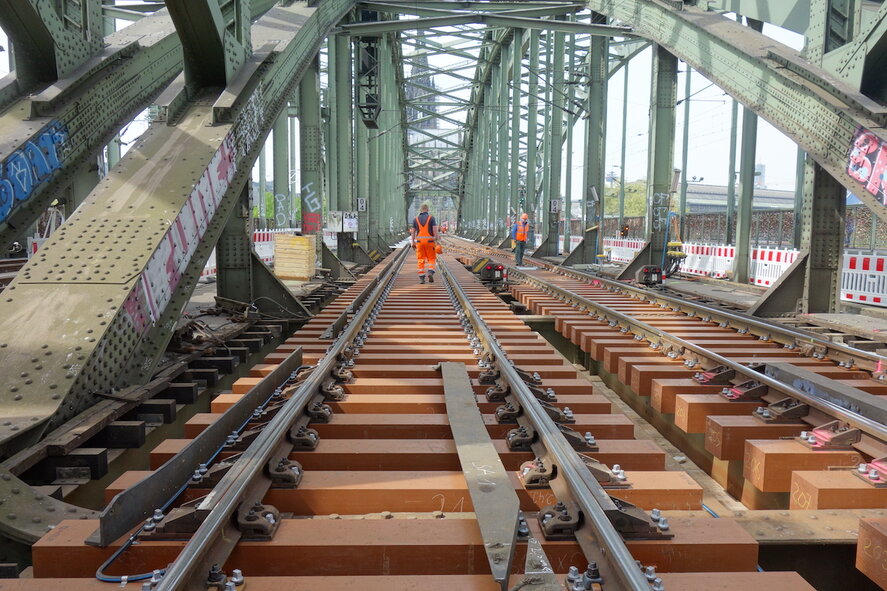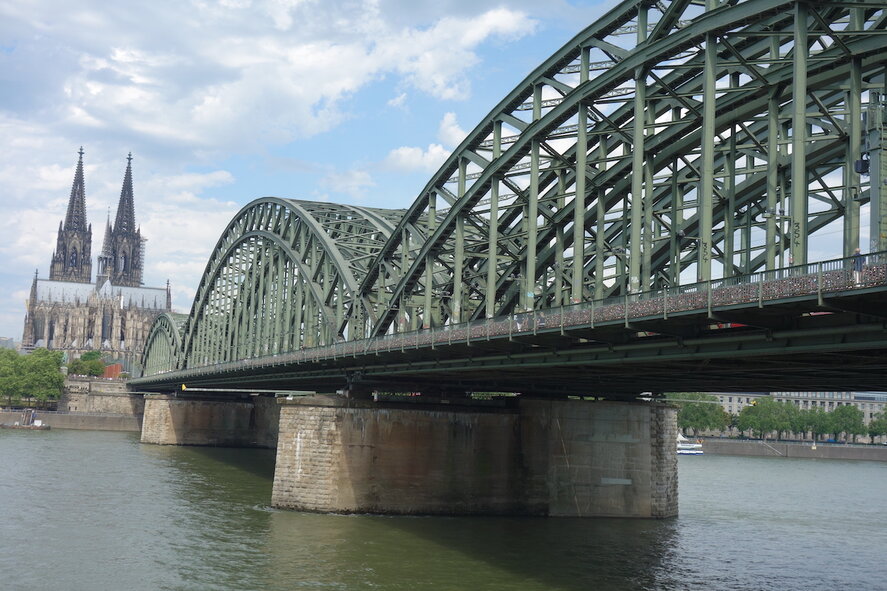 Learn more on SEKISUI ESLON B.V., SEKISUI CHEMICAL GMBH and the other European companies here.
Also for your interest: FFU® goes UK