Interview with René Venner: A new role within the SEKISUI family
René Venner is Production Manager at SEKISUI POLYMATECH EUROPE – the newest member of the SEKISUI Group in Europe. He is not an unknown face though. Before joining the new company being built up in Roermond, René was working for SEKISUI S-LEC. We talked with him about the change of position and his daily business life.
---
---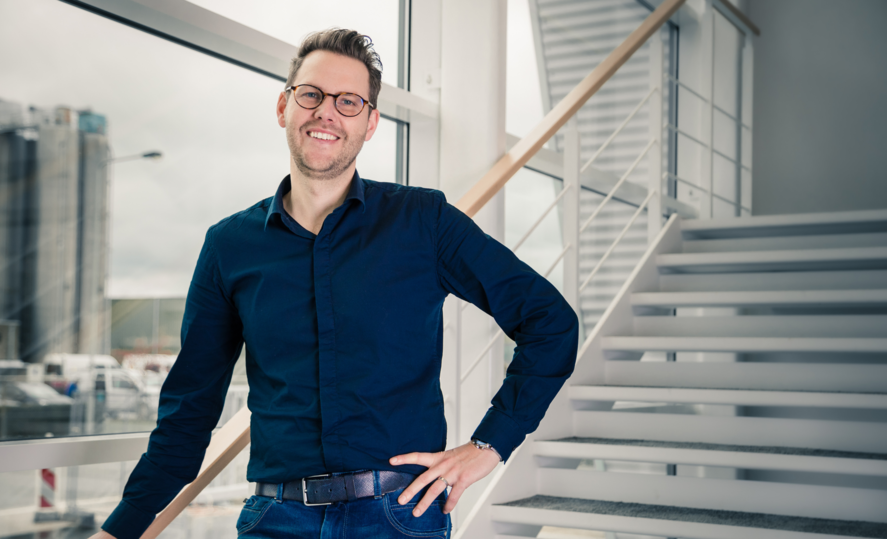 The first time we met René Venner was during the European KAIZEN Convention 2018. By that time, he was a member of the KAIZEN Committee and Assistant Manager Logistics at SEKISUI S-LEC. The next time our path crossed, he had changed positions and was working for SEKISUI POLYMATECH EUROPE. Reason enough to have a chat with him and learn more about his years at SEKISUI.
René Venner, 37 years old and living in Neer, joined SEKISUI in 2005. Right after his graduation at the Fontys Hogeschool Venlo (Bachelor in Logistics Engineering) he was offered a position as warehouse supervisor at SEKISUI S-LEC B.V. in Roermond. He took the job and stayed – for another 14 years and two other promotions.
After five years as Assistant Manager Logistics, he decided that it was time for a change though. And all he had to do was look out of the window.
When and why did you join SEKISUI POLYMATECH EUROPE B.V.?
I joined the company in June 2019.
I somehow felt that I needed a change of working environment. I liked my job and colleagues a lot but I was looking for a position where I could influence the day to day business of a company a bit more. From my old desk I could see the construction start of SEKISUI POLYMATECH EUROPE and my curiosity drove me to the HR department, asking what the company would be doing and if there were any interesting job openings.
What is the company doing?
SEKISUI POLYMATECH EUROPE will start producing a thermal interface grease destined for the electric vehicle market. It looks like hair gel, has high thermal conductivity, is shock absorbent and has electricity insulating capabilities.
What is your role?
I am aiming to ensure a stable production through a motivated work force and overall machine effectiveness. This year, I will be focusing on building a strong work force consisting of capable and enthusiastic colleagues. On top, the timely and correct delivery of our new production equipment and a trouble-free production start are my main aims for 2020.
What is different in your new role?
Our team at SEKISUI POLYMATECH EUROPE is much smaller which makes decision making much faster. A smaller workforce also means that many tasks are divided between fewer people. While there were separate departments with specialists in my old job at SEKISUI S-LEC, the new job means performing tasks of several departments combined. We are working on different tasks and projects as one strong team.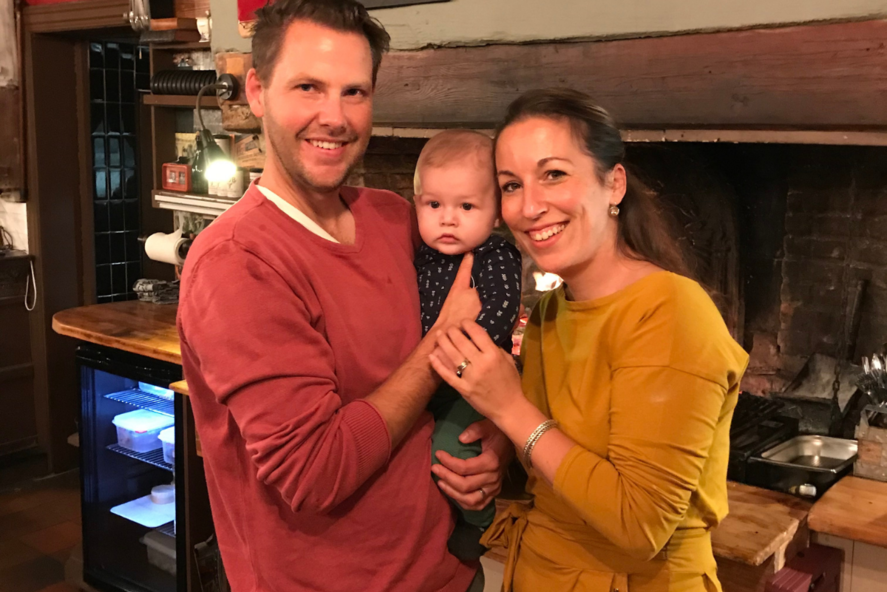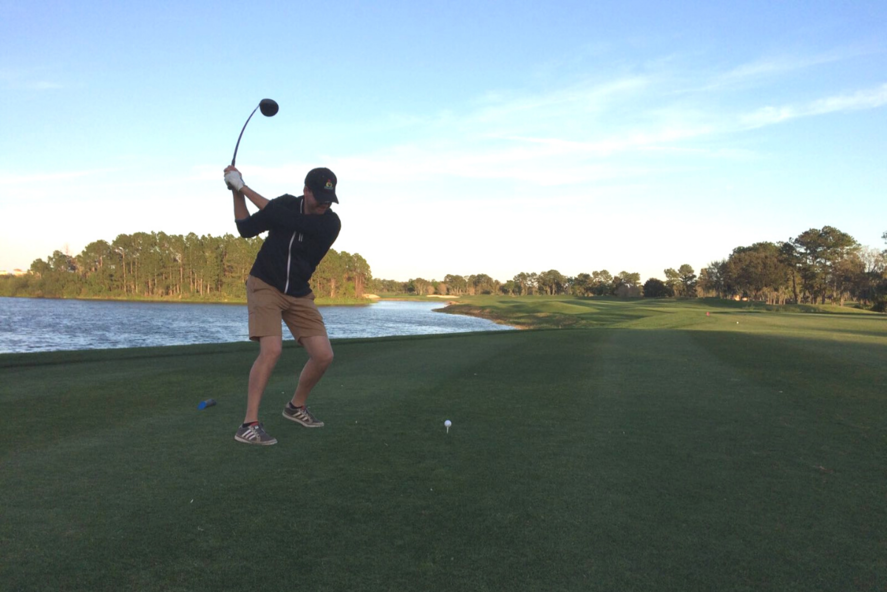 René in his free time: With his family and while playing golf.
How did you experience the change from one SEKISUI company to another?
The transition was very smooth to be honest. Mainly because you still belong to the same SEKISUI family. Of course, there is a change of scenery and business processes but the link to the headquarters in Japan remains the same and you are already familiar with the company policy and the decision structure.
Starting from scratch was a challenge though. It was not easy to gain information on what exactly the team will be doing in the (near) future and how to determine the correct action path. On top, there were only Japanese colleagues in the office in the first months which was interesting but also challenging from time to time.
You are still working together with many Japanese colleagues in your team. What are the advantages/disadvantages of this?
I like working with Japanese colleagues. Besides the different insights and perspectives, the biggest advantage is the short line with Japan. This not only gives access to a lot of knowledge and support but also speeds up decision making.
Of course, communication can be a bit of a challenge sometimes. However, I found my way dealing with this over the years working at SEKISUI. One can always find a way! Taking the intercultural workshop offered by SEKISUI EUROPE helped me to understand the culture and working style of Japanese colleagues – I would recommend this workshop to anyone.
What do you like about working for SEKISUI POLYMATECH EUROPE?
I like being trusted to build this company from the very start and performing many tasks in all different fields of work.
What does a typical working day look like?
My goal is to wake up at 6:40 am in the morning. However, my seven months old son thinks we should get up earlier. He does not wait for us when waking up.
Then, I usually turn on the news and have a bowl of cereals, before preparing some sandwiches for lunch. It takes me about 30 minutes by car to get to work. When the computer is turned on, I get some coffee and drink it while reading the most important mails. Then I normally try to tackle the biggest task at hand. During lunch break my colleagues and I take a short walk and eat the sandwiches. Afternoons are mostly filled with meetings.
What is the biggest challenge you are facing right now?
Hiring and training the right persons for our team and to ensure stable production directly from the get-go.
What do you do in your free time?
My family and I try to enjoy life whenever possible. We enjoy good food and drinks – often with our friends. We love spending a lot of time outdoors and travelling (short & long distance). Also, I have a passion for golf and try to squeeze in as many hours I can get. However, especially at the moment, it is also great to simply enjoy family time at home.
Do you still have contact with your SEKISUI S-LEC colleagues?
Of course, I do. We keep in contact – on the business but also private level. Some colleagues became real friends.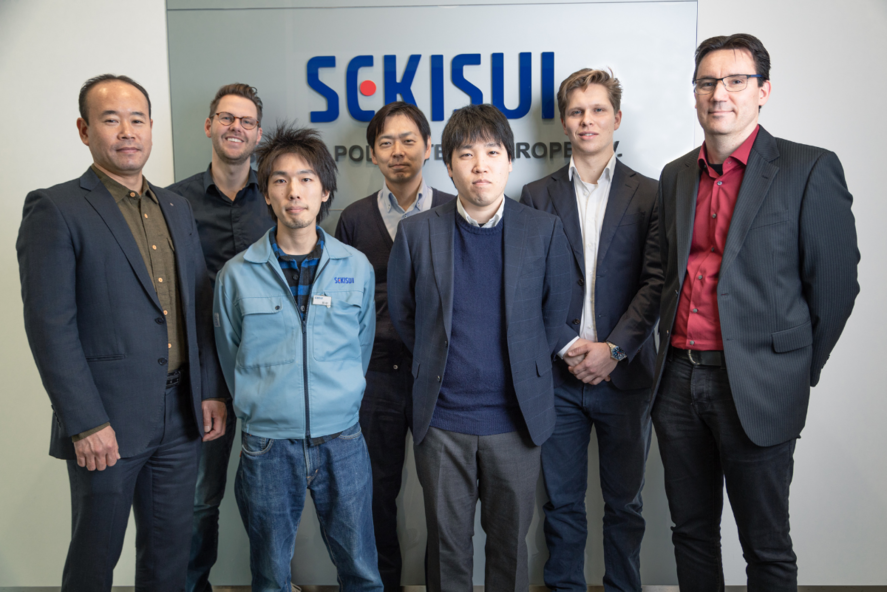 From left to right: Makoto Sambongi (Managing Director), René Venner (Production Manager), Yoshiki Tanaka (Mechanical Engineer), Mutsuhito Taguchi (Sales manager), Keita Ishida (Process engineer), Mick Moors (QESH manager), Mark Mooren (Financial accountant)