Interview with Naoya Nishimoto (Managing Director of SEKISUI S-LEC)
As a group of companies, SEKISUI in Europe provides a vast array of innovative products and services, engages around 1,000 diverse employees and combines the strength of various great companies. One of these companies is SEKISUI S-LEC – with its Managing Director Naoya Nishimoto. We met him for a personal interview.
---
---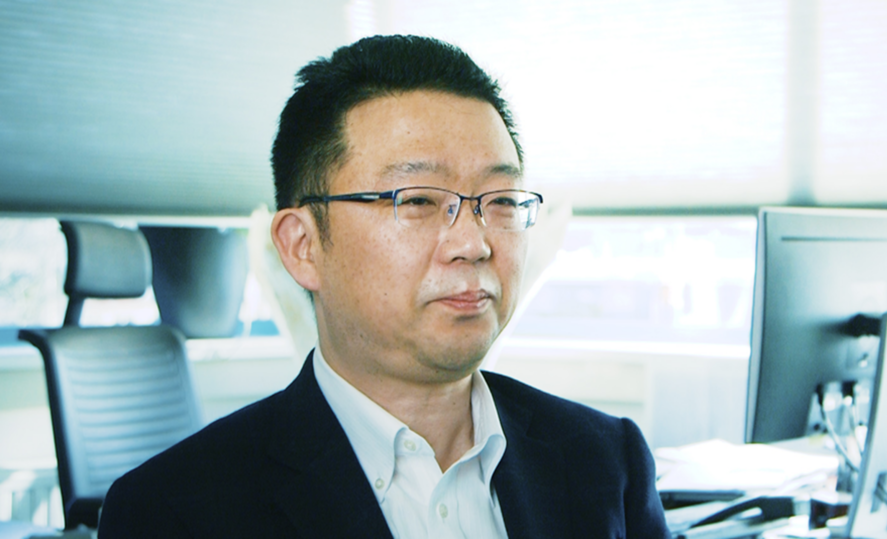 Could you please introduce yourself and tell us about your career at SEKISUI so far?
My name is Naoya Nishimoto and I am the Managing Director of SEKISUI S-LEC. I started working for SEKISUI around 25 years ago – my career started in the HR Division in Japan. In July 2018 I took over the position as Managing Director for SEKISUI S-LEC in Roermond.
What is your role as Managing Director at SEKISUI S-LEC?
My primary role is to make SEKISUI S-LEC grow in terms of profit, scale and volume. Even though SEKISUI is a Japanese company, Europe is the No 1 market for the S-LEC business. This is why I am trying to make SEKISUI S-LEC in Europe a leading company of global S-Lec – of course together with the whole team and the colleagues in Japan.
You are working at SEKISUI S-LEC. What is the company doing?
We are producing "interlayer film" for the Automotive and Building market. This film is used for safety and security glass (no scattering of glass upon impact). Recently our products also have some additional functions like sound insulation, heat insulation. Our interlayer film makes glass not only comfortable but also decorative and energy-saving.
What benefits do you offer to your customers?
We deliver our customers high performance, good quality and a stable supply.
If you had one wish regarding your business, what would it be?
Right now, the business with the interlayer film is running very well. If I could wish for one thing, it would be more new products to promote in Europe.
What is great about working for SEKISUI S-LEC?
We are the leading company of interlayer film business and doing the business all over the world. If you work with us, you can do the business all over the world. On top, working in Roermond or at any of our other locations means working with a great and passionate team.
How do you think the different SEKISUI companies in Europe could work together?
I think we should have a look at the different tasks we have and try to harmonize them. There are certain aspects that could be shared among the companies, such as HR, Finance or IT.
What does being a part of SEKISUI in Europe mean to you?
Being part of SEKISUI in Europe makes me feel part of the SEKISUI Group in Europe. I think there is a lot of potential when looking at the strength and competencies of all the companies – we should use this to achieve more as an organization of several companies throughout Europe.
SEKISUI S-LEC B.V. is a leading worldwide company in glass interlayer technology for the automotive and the architectural industry. S-LEC™ interlayer film is applied to laminated glass in buildings and automobiles. It is used for safety and security (no scattering of glass upon impact) and shielding of UV-radiation, sound and heat. Sixty years of continuous improvement of glass interlayer technology have made SEKISUI S-LEC the leading brand for PVB (Polyvinyl butyral) interlayer film in the automotive industry. The expertise and success of S-LEC has resulted in business growth and development.
By working closely with leading glass manufacturers and supporting them with strong resources, SEKISUI S-LEC B.V. can anticipate and meet customer demand – also with the help of excellent production facilities, advanced technology and a team of dedicated experts. SEKISUI S-LEC occupies a strong market position with high performance products and superior service.
Established in 1996, S-LEC Europe has continued to grow and now has 235 employees, an interlayer film production factory in Roermond and a resin plant as well as a research center in Geleen. Strategically investing to meet the growing demand for high performance products in Europe resulted in the decision to expand the production capacities in Roermond and Geleen.