Welcome back: Nergis Guzelocak
Nergis Guzelocak is Market Development Manager at SEKISUI SPECIALTY CHEMICALS EUROPE (SSCE). And mother of a one-year old girl. After her maternity leave, she returned to her position at the beginning of this year. We talked to her and learned what it feels like to be back at the company.
---
---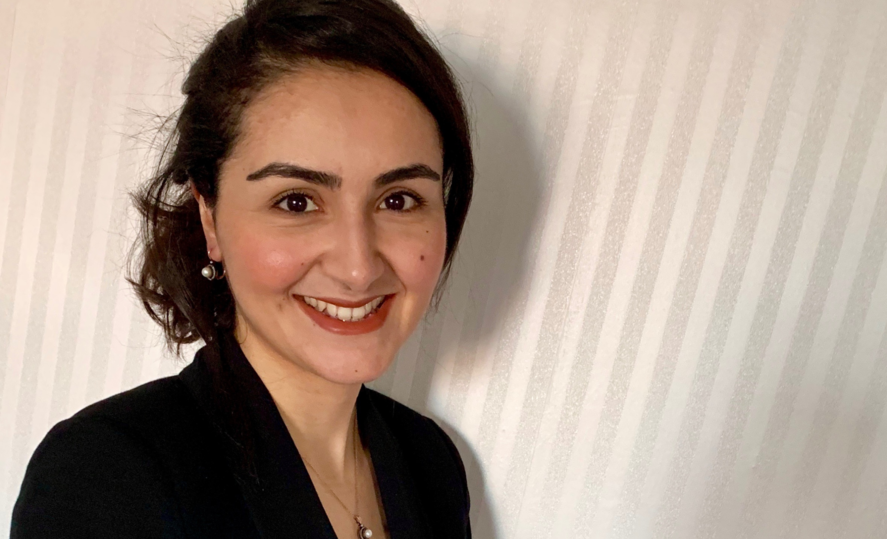 Nergis joined SEKISUI SPECIALTY CHEMICALS EUROPE (SSCE) in 2015. As part of the Sales & Marketing Department with focus on the EMEA region (Europe/Middle-East/Africa) she mainly concentrates on customer responsibilities, market analysis as well as business development. Some of her responsibilities include participating in appropriate trade shows and conferences, conducting market analysis, identifying new potential customers and leading some ongoing customer projects.
In 2018, she had to take a temporary break due to, as she says, "a very cute reason": Her little baby girl was born. We talked to Nergis after her return to the company.
When did you come back from maternity leave and what does it feel like to be back at work?
I started to work again in the beginning of January – and I was looking forward to it. Do not get me wrong. I love being a mother and it is a wonderful feeling. However, there were moments where I felt a bit isolated at home. My family lives far away from Stuttgart and there were moments I really missed work. Simultaneously, I was of course also worrying about the child-care challenges.
So far, everything has turned out fine though. I know that my little one is in safe hands and I am looking forward to the new phase in my life, as mother and SEKISUI employee. I know that I just need the right balance between the job and the very important quality time with my family.
When you were going on maternity leave, did you worry about leaving the company for a certain period?
I know that a lot of employed women are in that situation. However, with the support of my manager and my team, I never ever thought about leaving my job or career behind. How lucky I am! I am working in a company that has supported me before, during and after my maternity leave. Feeling to be valued really is a unique feeling, especially when you need to leave your baby behind during working hours.
What do you like most about your current job?
I like it a lot! Let me divide this into three main areas:
Communication, internally and externally: My current role gives me the opportunity to talk to people, and exchange and learn from their individual experience.
Intercultural learning: I really enjoy travelling to new cities and countries and tasting from different cuisines during my business trips.
Two-in-a box activities: My tasks require knowledge of both technical and commercial aspects. This combination is great to understand technical requirements of the projects and transform them into a value proposition for both parties.
What do you like about working for SEKISUI?
SEKISUI is a global company where people from different countries and cultures work together. This enables them to grow interculturally and broaden perspectives in diverse projects. On top, people get an idea on different segments in the industry and gain more knowledge by time. My colleagues at SSCE are very open to new ideas and discussions. People can always stand up and share their own thoughts and feelings about a subject. This is great as it encourages you to speak up.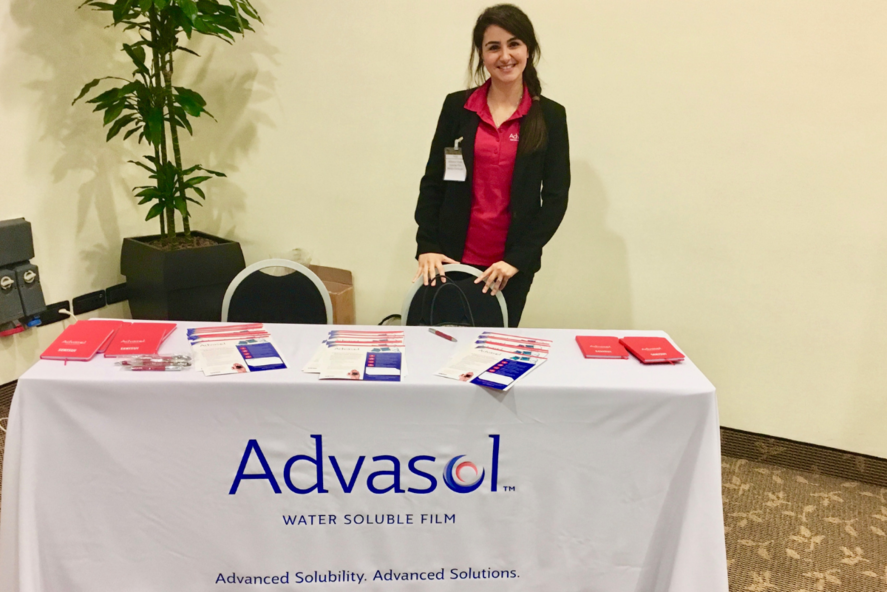 Nergis enjoys her job at SSCE, like attending a fair to meet customers.
You were born in Turkey and live in Stuttgart now. How would you describe the two cultures being present in your life?
Before moving to Stuttgart, Germany, I was living in Istanbul, Turkey. Istanbul is a city where you can find a mix of people from different origins, cultures and religions. The geographical location of the city acts as a bridge between Middle East and Europe. Thus, being an "Istanbuler" made me familiar with both cultures from East and West. I am still using this advantage while visiting other cities or countries.
Does your cultural background help you in everyday work?
It surely does. My cultural background binds both the eastern and western world to each other. I was born in Turkey, moved & settled down in Germany, broadened my perspective in an American company and am now working in a Japanese company with international colleagues from different cultures. This means I am learning every day.
From a personal perspective, what are your goals for the future?
Most of the women are multi-taskers. After being a mother, the number of my responsibilities has been utterly increased. So, my first goal is to create a healthy balance between my private life and career.
I do have a lot of support though. My husband supports me in finding ways to relax as a mother and developing the right balance of different tasks. And I need to say that I am also very supported by my manager – without him I would not be able to work "smart" and create many wins for myself, family and the company!
If you do not work, what do you enjoy most in your free time?
If you asked me this question a few years ago, I would have said: travelling, reading, and dancing. Now, I prefer to spend my free time with my family. I love playing with my daughter and spending time outside. At her age of one, she loves books. We read and look at the pictures of books together – especially the ones with animals and making some funny noises.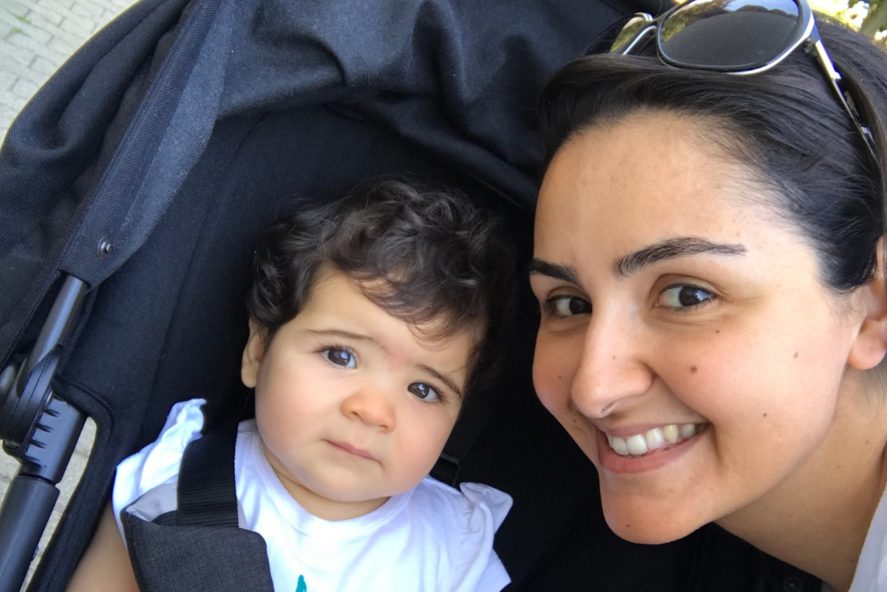 Nergis with her little daughter.