Broadening one's horizon
Roel Geerbex is a senior laboratory engineer at SEKISUI S-LEC. Although he loves his job and has been with the company for 16 years he was looking for a new challenge – to gain new experience and different perspectives. When he was doing a traineeship at a different department last year he got exactly what he was looking for.
---
---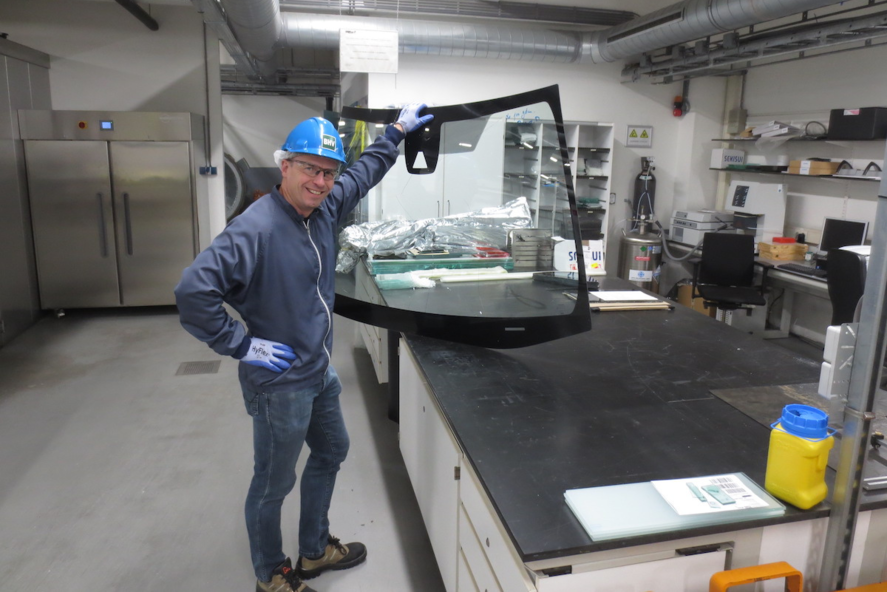 "I like my job a lot, but somehow I felt the need for something new – preferably within SEKISUI." This is what Roel Geerbex explains when talking about his traineeship in 2018. Roel has been with SEKISUI S-LEC since February 2003, working as senior laboratory engineer and mainly dealing with customer complaints, remarks and production troubles. He enjoys his job – especially the trust put into him and the diverse working days with no complain being like the other. However, after more than 15 years in the same department, he thought that there must be more. In 2018, he found out that there actually is.
Roel, could you please tell us a bit more about the traineeship you did last year?
"Sure! I have been working for SEKISUI since 2003, more or less in the same function as laboratory engineer at the technical service department (TSD). Although I really like my job and would not want to change it I was looking for a new challenge – preferably within SEKISUI. After some conversations the company gave me the opportunity to temporarily work as a member of the production staff team, two days a week for six months.
It was a great experience – and an unexpected one. I was really surprised to learn about the "hidden" side of S-LEC. After more than 15 years with the company I thought I had a good idea about what is going on. In my TSD function I am constantly involved in customer problems and usually know about new developments. I therefore thought I knew all about S-LEC. However, I did not."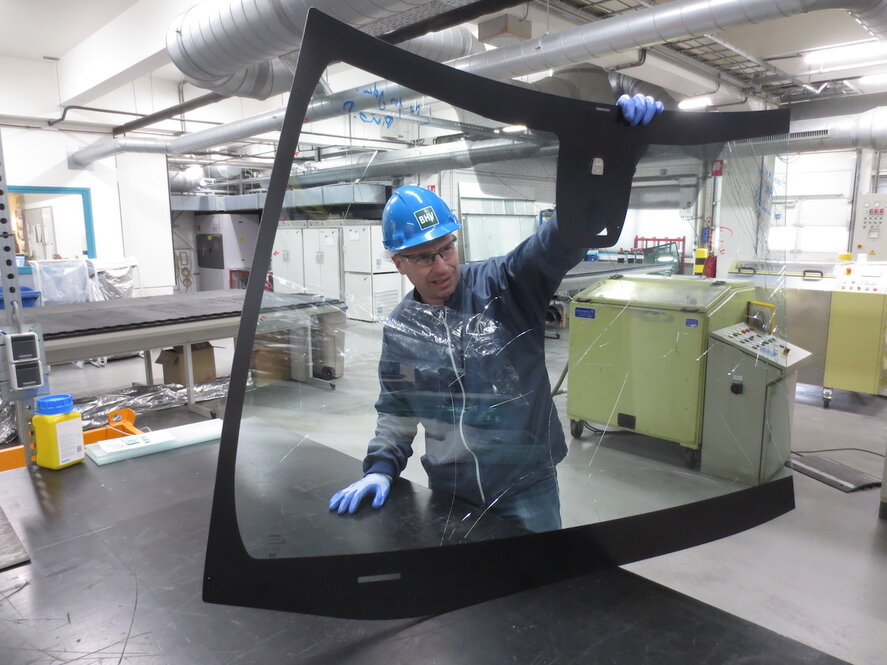 Roel enjoys his job and its diverse tasks at work.
"I never realized so clearly that sales, planning, set-up, production, maintenance, quality and shipping influence each other so much. I also learned that different people have different interests with possibly large impact for the future of a certain step and the rest of the production chain. Knowing all this information makes taking the right decision very complex and difficult.
But as always, the right communication is the key. We need to talk to each other as there is no time for trouble."
Gaining perspective and understanding
Roel really enjoyed his experience. Working at another department changed his perspective on various aspects and made him understand processes in a better way. In his opinion, spending some time with another department is a win-win situation for both the employee and the company. He would highly recommend it to anyone.
"If you are interested in learning about other departments, I would suggest to talk to your manager and discuss your idea to do a traineeship. This important first step will lead to others, such as the contact to the department you wish to work in as well as an interview. So far, there is no defined process for traineeships but I would really recommend this kind of opportunity to anyone. It is a great experience and you learn a lot."
Meeting new challenges – not only at work
And Roel does not only like broadening his horizon and meeting new challenges at work. He is a passionate runner, usually doing two half marathons as well as shorter runs during the year. He had started with short distance but switched to long distance a few years ago – enjoying all training sessions as well as the actual races.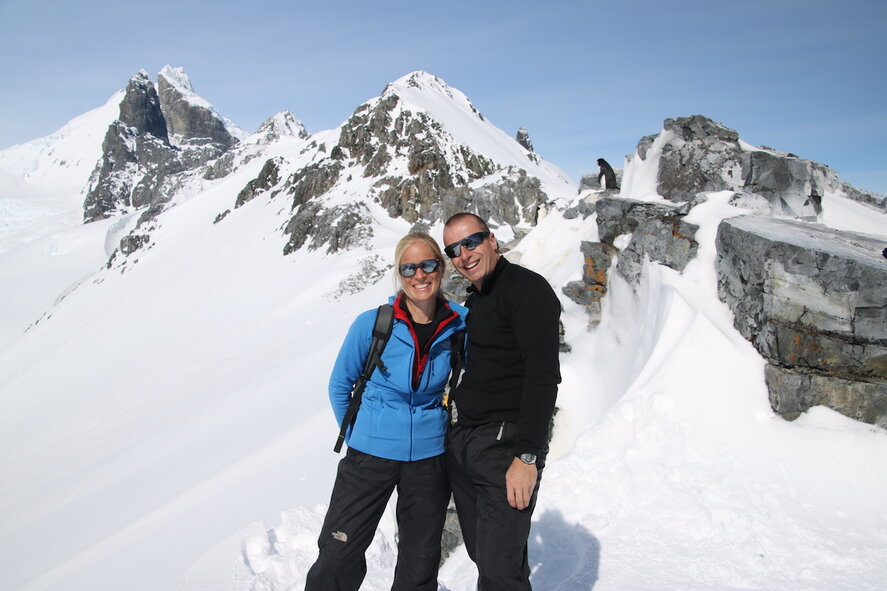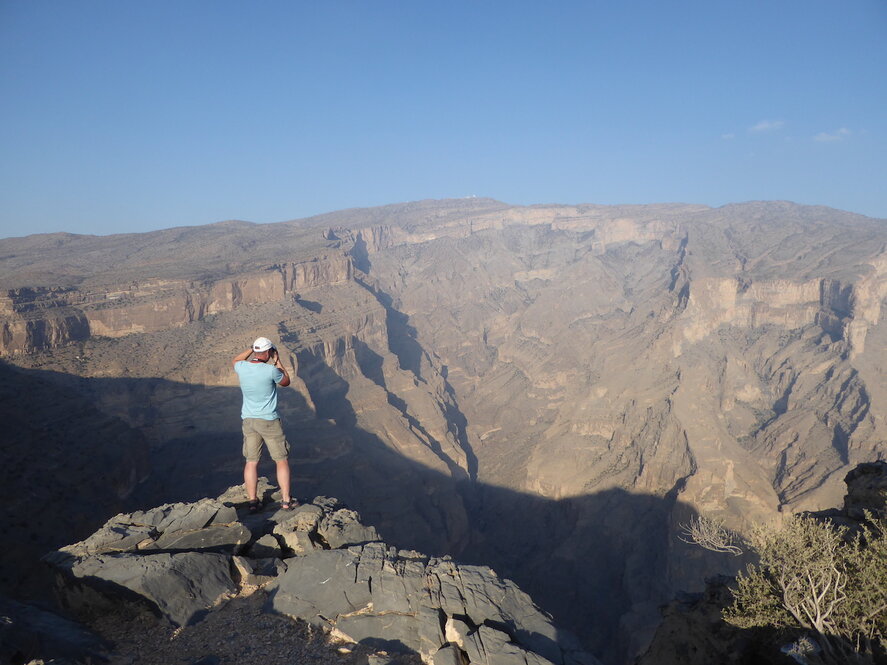 Travelling the world. Roel and his girlfriend are experiencing beautiful places.
His other big hobby is traveling. Together with his girlfriend he travels the world as much as possible and explores different destinations in an active way, such as hiking or mountain climbing. Constantly looking for new and unexplored locations, he had some very unique experience in the past: "I loved South Georgia and Antarctica, both are unique and unspoiled places. Hiking in Pakistan was also very special. There are so many unclimbed and even unnamed mountain peaks in the Karakorum (mountain range in Central Asia) – a beautiful scenery without any mass tourism."
When asking why he enjoys travelling so much, the answer is easy: "It is an unforgettable experience. Getting to know different cultures, exploring foreign countries and seeing animals in their natural habitat is amazing. Untouched nature and landscapes will never get boring."
It is great to see how our SEKISUI employees are looking for new challenges and perspectives – both at work and in private life!
Have a look at some of Roel's travel impressions: