SEKISUI is again one of the most sustainable companies in the world!
SEKISUI CHEMICAL CO., LTD. has been ranked again as one of the "Most Sustainable Corporations in the World" by the Canadian organisation "Corporate Knights".
---
---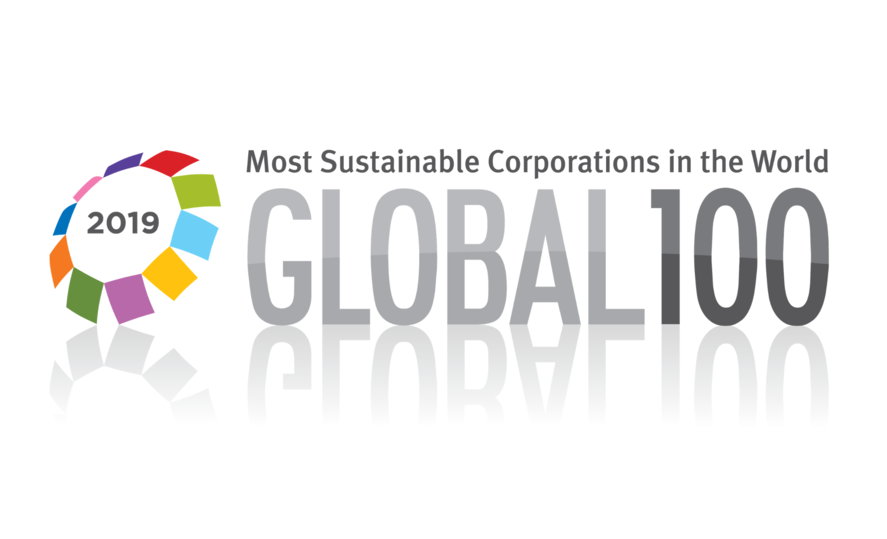 Since 2005, "Corporate Knights" annually awards the 100 most sustainable companies in the world. Corporate Knights Inc., based in Canada, includes a society magazine as well as a research division that produces rankings and financial product ratings based on corporate sustainability performance. The results are announced annually at the World Economic Forum in Davos, Switzerland.
In 2019, approximately 7,500 companies were considered. The initial screening process culminates in the 'Global 100' shortlist.
How the ranking is done
The companies are compared by looking at key performance indicators (KPIs). So, how are these indicators selected? Priority indicators are chosen based on the percentage of companies in the sector who disclose the indicator. If less than 10% disclose, the indicator will not be considered a priority KPI for that sector. Each KPI is weighted equally and companies are given an overall percentage score. There is a maximum of 17 KPIs used in the ranking:
Energy Productivity
Carbon Productivity
Water Productivity
Waste Productivity
Innovation Capacity
Percentage Tax Paid
CEO-Average Employee Pay
Pension Fund Status
Safety Performance (Lost Time Injury Score & Fatality Score)
Employee Turnover
Leadership Diversity (Board Diversity Score & Executive Diversity Score)
Sustainability Pay Link
Supplier Score
Clean Air Productivity
Clean Revenue
SEKISUI CHEMICAL CO., LTD. was one of the lucky winners and was ranked as the 89th "Most Sustainable Corporation in the World". This great achievement was awarded in recognition of SEKISUI's attitude, efforts and accomplishments toward establishing a sustainable business base on the ESG (= Environment, Social, and Governance) factors. Following 2008, 2009 and 2018 this is the fourth time overall that the Group is included in the index. The inclusion of SEKISUI is even more significant as SEKISUI is one of only eight Japanese companies.