When colleagues become family: friendship for live at SEKISUI ALVEO
Paul Franssen and Riny van de Venne know each other since 1974. Both started working at SEKISUI ALVEO in the seventies – when the company was still small and only had a few employees.
---
---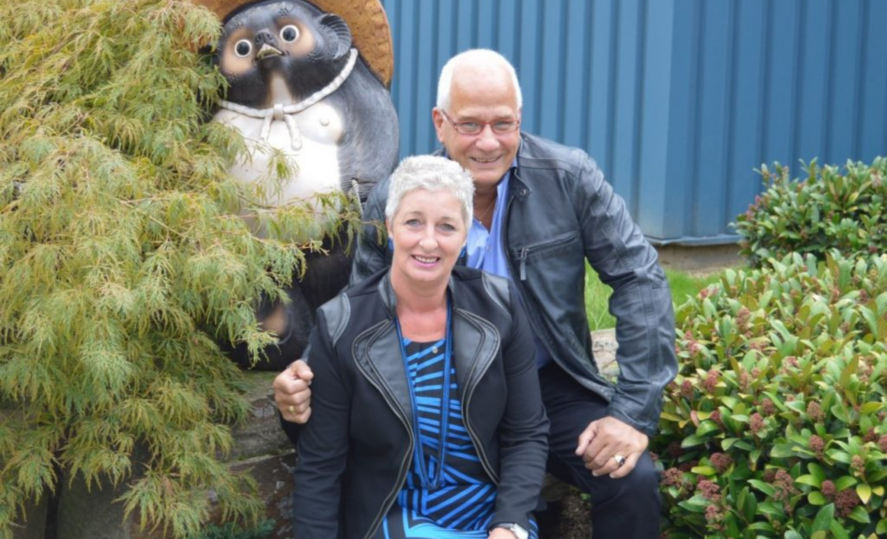 The colleagues were always very close, enjoyed working for the same company and never lost their special connection. Paul and Riny have been friends for 44 years by now, both are still working at SEKISUI ALVEO. What a great example how work and private life complete each other!
On 12th of August 1974 Riny van de Venne and Paul Franssen met for the very first time. Both of them still remember this special day as it marks the beginning of a new friendship at SEKISUI ALVEO in Roermond. Today, Riny is working at the purchase department and Paul is working in the production office. However, their friendship never died. After 44 years they are still very good friends that have shared good and bad times in both private and company live.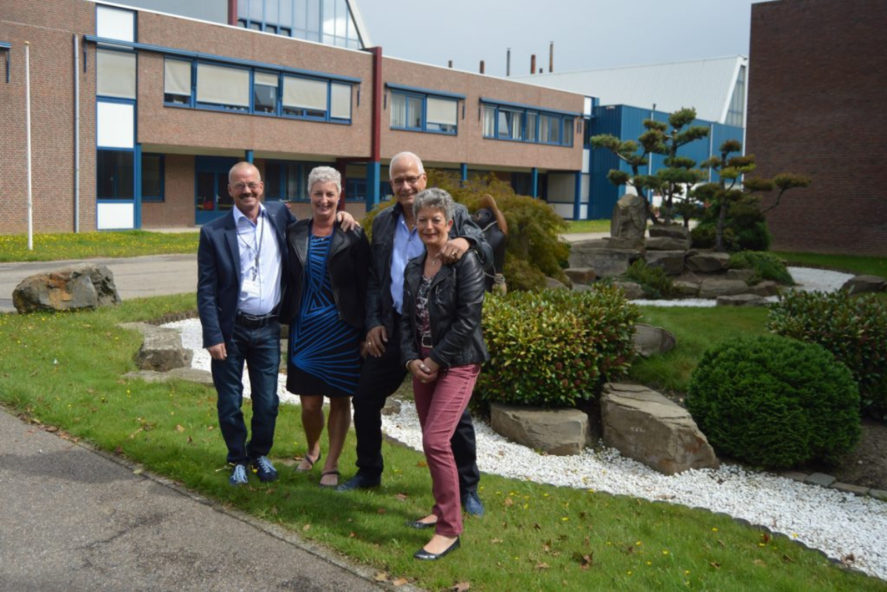 The friendship started at SEKISUI AlVEO: Riny, her husband, Paul and his wife are sharing a lot of good moments together.
How would you describe each other?
Paul: Riny is a honest and reliable person. I like those aspects in people – in contrast to people who lie and try to fit situations for their benefits. Riny is a caring person with interest in others.
Riny: Paul and I grew up at ALVEO. Paul became a very good friend of mine. He will never say no if you ask him something. He is committed to everyone's personal life.
What do you like about working at SEKISUI ALVEO?
Paul: I always said that ALVEO is my company. I felt welcome from day one. The management from top to bottom was perfect for me. Of course I realize that the "modern world" is asking for a new kind of managing a company. That's why rules are very strict and business is priority number 1 today. In the past there was more time for "nonsense" and more care for the single persons, I would say. I still really like SEKISUI ALVEO though. I hate to hear people talking bad about the company. They should be glad to work with us.
Riny: I like the international aspect of this company. Furthermore, ALVEO is very committed to its employees – I will never forget the trips and parties we had! When we started at ALVEO there were 35 working at the company, now there are over 400 colleagues! We don't need to talk about the changes which took place and are still going on.
What made you stay at the company for 44 years?
Paul: We still like the company as much as we did in the beginning. There have been tough times, but you have this in every job.
What is a challenge for the company?
Paul: It will be a very big challenge for SEKISUI ALVEO to find dedicated people who stand for the quality and quantity which the world needs at the moment. Our foam is a product with high demand.
What advice would you give new employees?
Paul: Enjoy your work in this company! Don't listen to negative persons who want to influence you. Experience everything by listening carefully and learning. Be honest and for sure don't be afraid to ask questions. It will make you and your family happy.
In 2024, you and Riny will be at SEKISUI ALVEO for 50 years. Will you celebrate?
Paul: This is a reason to smile! In 2024 I won't be working anymore. I will be 70 years young then and you will find me fishing and enjoying the sunny life in the Caribbean. Indeed, Riny could be the first person to reach her 50th anniversary at SEKISUI ALVEO. I know she would invite me to the big party, organized by ALVEO.
Riny: I could celebrate my 50th anniversary at ALVEO. It all depends on situations I can't overlook at the moment. Within 6 years we will know. If I will have a party? Maybe! Unless I'll be invited to a party in the Caribbean where Paul is celebrating 50 years.
What are your goals for the future?
Paul: Our main goal is to reach our pension the healthiest way possible. We will do everything in our knowledge and capabilities to help this wonderful company.