The SEKISUI European Football Tournament 2018
From October 5th to October 7th, the third SEKISUI European Football Tournament was held in Salou, Spain. The annual event is a highlight for many employees as it brings together colleagues from all over Europe and enables to meet people from other SEKISUI companies – from different locations, departments and hierarchy levels. The event is about coming together as one SEKISUI team!
---
---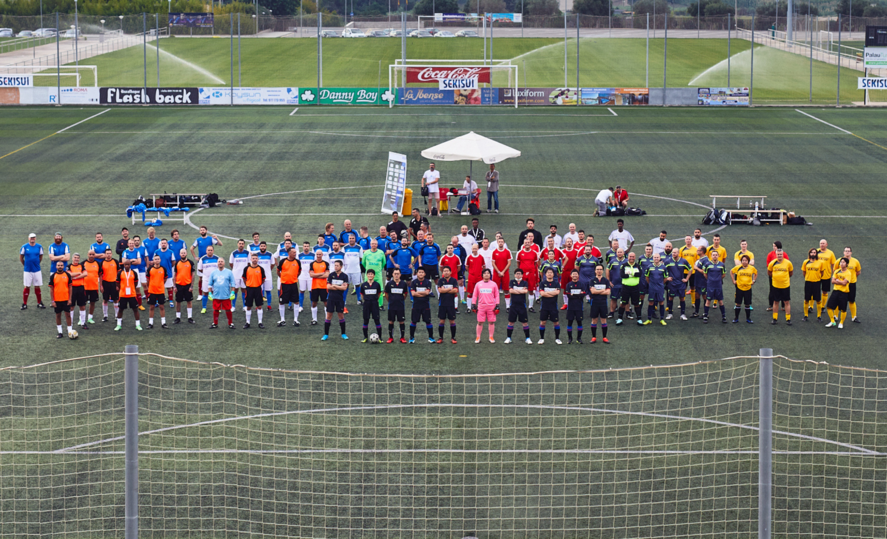 Nine teams from all European companies competed against each other at the SEKISUI European Football Tournament 2018. Exciting games, real sportsmanship and great shared experiences – the matches offered it all. The weekend was not only about football though.
Team spirit and having a good time
From the very first day on, it was all about having a good time and spending time with well-known and new SEKISUI faces from all over Europe. Some players knew each other from former tournaments and everyone who participated for the first time, was warmly welcomed. After a nice and relaxed evening in a lively atmosphere where everyone got to know each other, the second day offered perfect conditions for an exciting tournament.
The matches were sensational and characterized by team effort and fierce competition. The final games were decided via penalty shoot-outs; finally the team of SEKISUI SPECIALTY CHEMICALS EUROPE was the declared winner and champion of the weekend. However, despite all the ambition to win the tournament was primarily characterized by team spirit and fair play. The fun atmosphere, the friendly cooperation with colleagues from all over Europe and the shared moments on and off the pitch were the highlights for all players.
Have a look at our video to see more:
Social values through corporate activities in local communities
And not only football players had the chance to compete in the tournament. With the football bet, SEKISUI employees from all offices have the possibility to participate by betting on one team for a charitable purpose. The bet is for free and the prize money is donated to a local non-profit organization of the winner's choice.
The winner of the SEKISUI European Football Tournament bet 2018 was Xavier In de Braek, an Information Analyst at SEKISUI ALVEO B.V. in Roermond, the Netherlands. With his tip on the Spanish team, Xavier In de Braek won the bet and happily handed over the check to his chosen organization "Spieren voor Spieren".
"Spieren voor Spieren" supports children with a rare muscular disease and is committed to sports activities and events as well as research, diagnostics and care. Hopefully, the money donated by SEKISUI could help the organization and brought a smile to many children.