ArcelorMittal and SEKISUI CHEMICAL announce carbon recycling partnership
ArcelorMittal and SEKISUI CHEMICAL announce they are partnering on a project to capture and re-use carbon waste gases from the steelmaking process, which holds the potential to reduce dependence on fossil resources and contribute to the decarbonisation of steelmaking.
---
---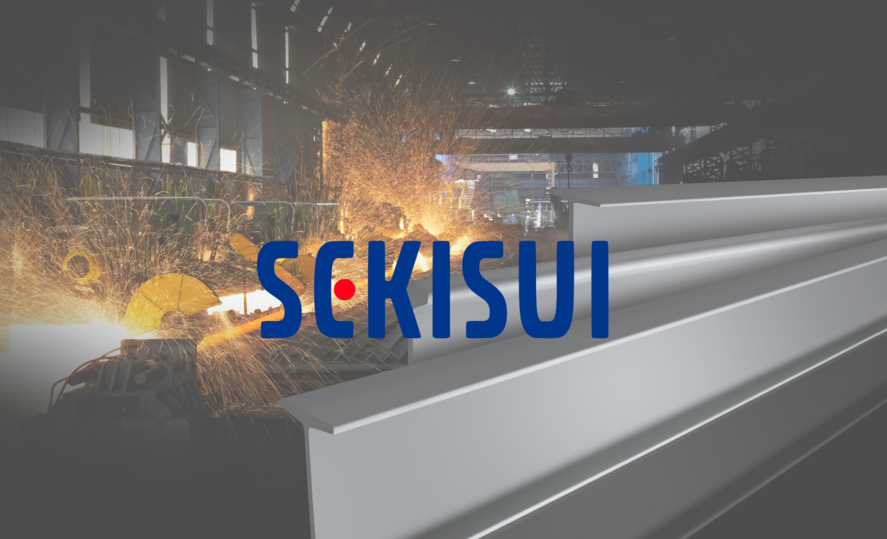 In the project CO2, which would otherwise have been emitted, will be separated and recovered from carbon-rich waste gas from the steelmaking process. An innovative chemical process, developed by SEKISUI CHEMICAL, then converts the waste CO2 into carbon monoxide rich Synthesis Gas (carbon monoxide and hydrogen). The Synthesis Gas is then returned to the steelmaking process as an alternative reduction agent for iron ore, thereby lowering the volume of fossil resources required in the steelmaking process.
Key to this work is SEKISUI CHEMICAL's innovative technology that converts CO2 to carbon monoxide at high yield. To date, producing carbon monoxide in large volumes from CO2 has been very challenging. SEKISUI CHEMICAL aims to demonstrate the ability to scale up its new technology through this partnership with ArcelorMittal.
The technology will initially be trialled over a three-year period at one of ArcelorMittal's research and development laboratories located in Asturias, Spain, commencing in the third quarter of 2021. The investment cost of the project is USD1.9 million.
Pinakin Chaubal, Chief Technology Officer at ArcelorMittal, said:
This is an exciting albeit early stage technology which complements our existing carbon capture and re-use or storage technology (CCUS) initiatives. Successfully decarbonising steelmaking will involve multiple technologies and we expect CCUS technologies to have an important role to play. This view is shared by the International Energy Agency which said in its recent 'Net Zero by 2050' report that CCUS technologies will be attached to over 50% of steel production by 2050.
Katsunori Mukai, Director of Corporate R&D at SEKISUI CHEMICAL, said:
SEKISUI CHEMICAL has been developing basic technologies for sustainable societies. One of them is focussed on giving 'LIFE to CO2' by enabling carbon recycling in manufacturing industries. In this inter-industry partnership with ArcelorMittal, we are aiming to help reduce the carbon emissions of the steel industry.