Circular Economy: How SEKISUI plans to revolutionize the recycling process
SEKISUI has taken up the challenge to turn unusable waste into useful raw materials – for the health and sustainability of society
According to its Group Vision, the SEKISUI CHEMICAL Group is continuously aiming for the realization of "contributing to people's lives and the global environment" by "resolving social issues through business activities" and "social responsibility in business processes." Especially as a company in plastics business, these goals mean to act sustainably by creating long-living products and caring for an environment-friendly product disposal. Promoting circular economy is key for SEKISUI. On its way to a sustainable future, the company has always been innovative in waste management and has now developed a form of chemical recycling that has never been achieved before.
---
---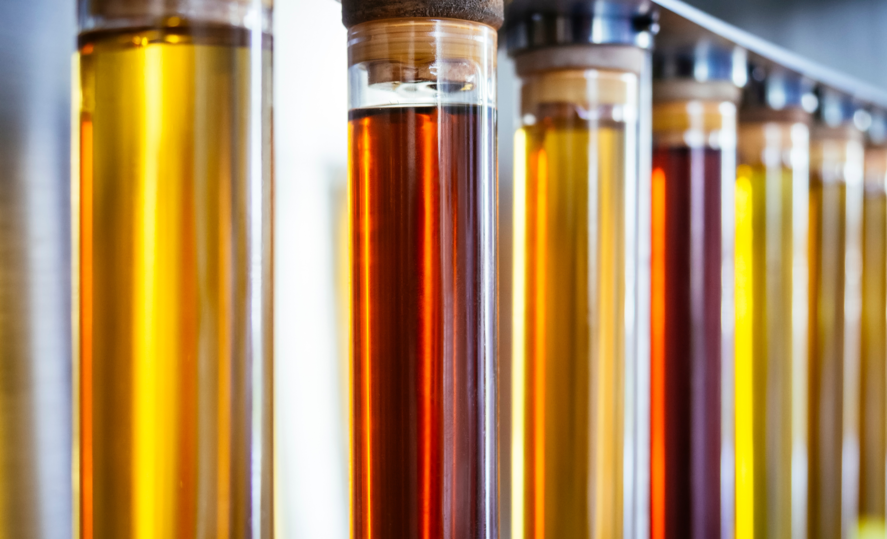 SEKISUI's social innovation in the 60ies: Poly-Pail waste containers
In the 1960s, when the amount of waste being produced in Tokyo was rapidly increasing with its sudden urbanization, SEKISUI tackled the problem. There was no regulated garbage collection, resulting in overflowing trash cans with negative impacts on both daily life and traffic. When the Olympic Games where about to start in 1964, the Tokyo Metropolitan Government considered implementing a new garbage collection system with plastic containers and garbage trucks. The SEKISUI CHEMICAL Group proposed their product Poly-Pail, polyethylene lidded containers that were waterproof, resistant to breakage, prevented odors from escaping and were low-cost. Based on this proposal, the decision for the new waste collection system was made – with SEKISUI's Poly-Pail provided to each household.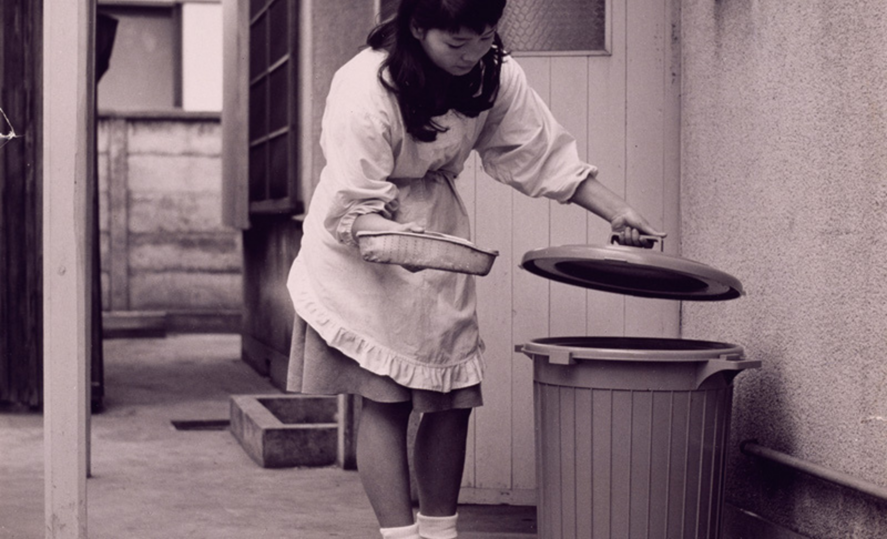 The residents quickly accepted the system, the city transformed into a clean landscape and soon other Japanese cities adopted the Poly-Pail concept.
This was not only the start of a nationwide waste revolution, but the Japanese society also recognized the positive impact mainly caused by SEKISUI CHEMICAL. The company's corporate image and reputation improved and the stance to "contributing to solving social problems through business" marked one of the first steps of SEKISUI's ESG management (ESG = Environment, Social, Governance).
Sustainable innovation today: the "BR Ethanol Technology"
Today, ESG is positioned at the center of SEKISUI's management strategy aiming to speed up and enhance initiatives in this filed. SEKISUI lives the idea of continuously creating new and innovative products for the society, and to achieve sustainable growth at the same time. It also implies recycling processes and technologies and to notice waste as a resource.
Japan discards approximately 60 million tons of combustible waste each year (compared to the EU: the total waste generated by all economic activities and households amounted to 2.337 million tons in 2018). The amount of combustible waste is significantly larger than the amount of fossil fuels used to produce plastic materials in Japan (approximately 30 million tons annually) but the effort to reuse combustible waste is yet to be fully implemented. Efforts have been hampered by difficulty in utilizing waste as industrial raw material, since the composition and quality of combustible waste varies widely. Most waste is currently incinerated or buried in landfills but as recycling space is getting tight new solutions must be found – considering the environmental consequences of the traditional disposing methods.
SEKISUI wants to expand the use of products, technologies, and services that contribute to the realization of a recycling-based society and a circular economy. One of SEKISUI's answer is a first-in-the-world production technology jointly developed by SEKISUI and US company LanzaTech: the "BR Ethanol Technology". the technology goes a step further than usual waste disposal – creating raw materials and new products from combustible waste and not from fossil resources.
Converting waste into ethanol as a world first!
In the circle of "BR Ethanol Technology", combustible waste is gasified at waste disposal facilities without any sorting – the waste is broken down to a molecular level under low-oxygen conditions. This gas is then converted into ethanol by using microbes. The major advantage: as the conversion-method with microbes does not need any heat or pressure, it is significantly cost-competitive compared to existing processes for producing industrial ethanol. Second advantage: the ethanol can be used to further manufacture polyolefin and petrochemical products.