Creating benefits for all European companies: Interview with Bernd Schroeder
Changing the perspective and using the wealth of experience and company know-how. This is what Bernd Schroeder does. The EHS Manager joined the regional headquarters SEKISUI EUROPE B.V. last year, now supporting all European companies with regards to environmental management, health protection and occupational safety. Before that, he was working for SEKISUI S-LEC for more than 12 years – gaining a lot of local and global experience. Read our interview with him to learn more about his future tasks and ambitions.
---
---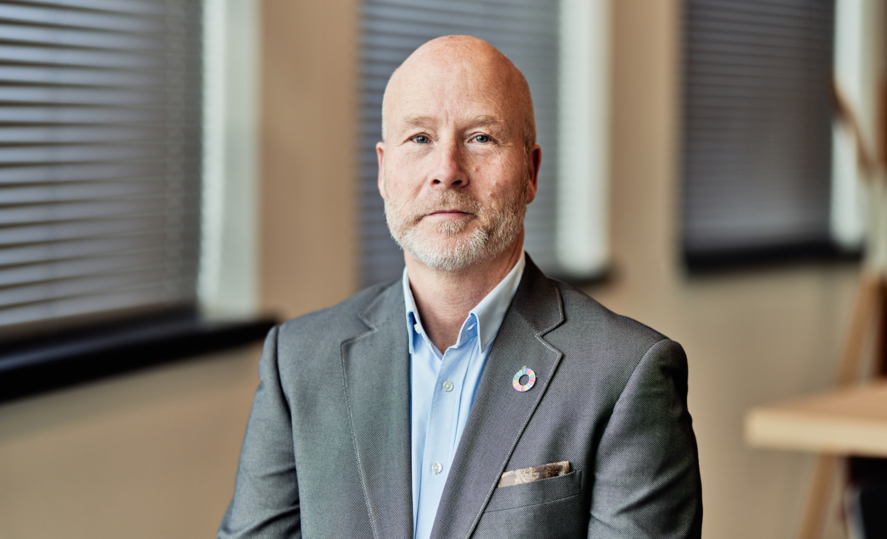 Please give us a short description of your responsibilities at SEKISUI EUROPE B.V.
My main responsibility is to ensure compliance with rules and regulations in the areas of environmental management, health protection and occupational safety (EHS) – at all SEKISUI companies in Europe and with the support of the Japanese headquarters. I want to consult and support the different SEKISUI companies as much as possible to improve and stabilise their current EHS performance. Simultaneously, I would like to create a strong relationship amongst all European companies, acting as ONE SEKISUI.
Your SEKISUI journey started at SEKISUI S-LEC in Roermond. How did you hear about the company and what was your job?
After working for my previous employer for several years, I decided that it was time for a change in 2008. I read an interesting article about SEKISUI CHEMICAL and its expansion in the Chemelot Industrial Park, opening a new manufacturing line. I did some research on the company's background, products and vision – resulting in me applying for the job and getting it.
I started as Quality Systems Officer, being responsible for implementation, maintaining and improving several ISO management systems for the film plant in Roermond and the resin plant at the Chemelot Industrial Park. Later, I was responsible for all EHS tasks of those two locations. From 2014 onwards, I was responsible for global safety activities throughout all SEKISUI S-LEC plants worldwide.
This is the great thing about SEKISUI S-LEC and SEKISUI in general: There is room to grow. Employees gain a lot of experience by fulfilling different tasks and responsibilities.
You recently joined SEKISUI EUROPE B.V. Why did you decide for a new position?
I heard that the role of an EHS manager should be established at the European headquarters and found that very interesting. I want to use my experience and knowledge to support all SEKISUI companies and contribute to their success. I expressed my interest to Hiroshi Kobayashi, the Managing Director of the regional headquarters, and luckily got the position. I started last year and am looking forward to all the projects to come.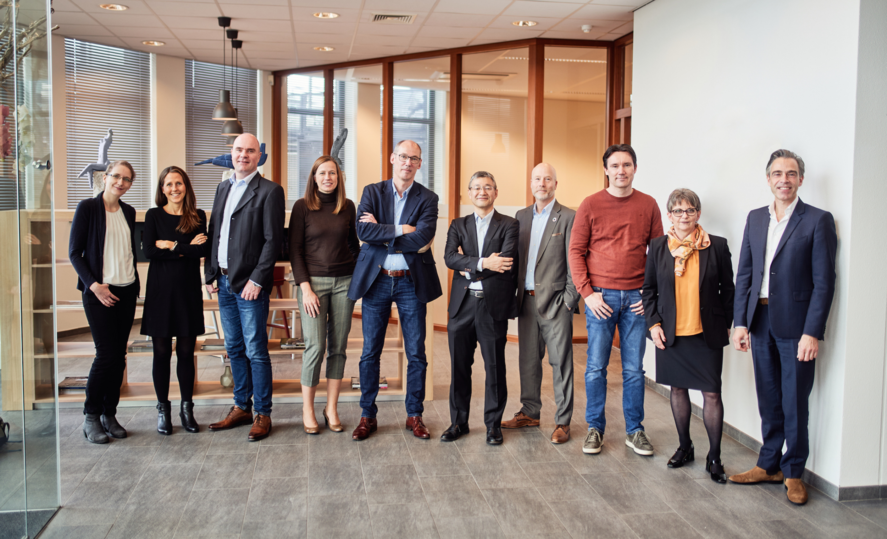 What are your main projects for the next two years?
First of all, I would like to find out about the European companies' needs and how the regional headquarters can be of help. I think we need to improve our communication within the SEKISUI Group – amongst all European companies as well as with the Japanese HQ.
On top, I would like to optimise the audit methodology used during Japanese compliance audits. There are various initiatives coming from Japan – we need to realise them in a way that works best for the European companies.
In how far can your past SEKISUI experience help you in your current role?
Having worked for one SEKISUI company for more than 12 years is a big benefit. I have been in contact with most EHS Managers from the other SEKISUI companies and already know a lot about their activities. Not starting from scratch is an advantage.
However, a lot is still new. Working in the regional headquarters means a change of perspective. It is not only about one company but about 8 different companies. I need to understand the differences as well as the challenges that each of them is facing.
SEKISUI consists of several companies in Europe. Where do you see the benefits?
It all starts with understanding the strong points of each of the companies. And then, it is about exchange and best practice sharing. There is so much knowledge and experience within the European companies – it just needs to be used to create benefits for everyone.
SEKISUI announced its new long-term vision, "Vision 2030", in 2020. How is the new vision related to your work?
"Vision 2030" is centered around ESG (Environment, Social and Governance), with the intention to ensure compliance to the requests coming from our stakeholders and to grow as a company. I see a strong relation to my works in EHS as this is an essential part of ESG. I will, for example, support when it comes to the REACH legislation, ensuring the protection of human health and the environment from risks related to the use of chemicals.
How do you find the balance between business and private life?
When working for a Japanese company, it is not always easy to find the correct balance between business and private life. It is very important though. My dog plays a big role in this. He is the one that makes me relax on long walks. Apart from that, I like spending time with my family or watch Formula One. And we love going out for dinner. Especially Japanese food!
If you did not have to work, what would you like to do instead?
I would start travelling and explore the world. I really enjoy short breaks and longer holidays with my family. We would definitely do that more often.