Hidden Heroes: thermal Gap Filler by SEKISUI POLYMATECH
Powering up the electronic vehicle industry
SEKISUI offers a comprehensive product range in Europe, which is a vast array of innovative high-performance materials for applications in four different business sectors: mobility, electronics, medical and construction & infrastructure. With the series "Hidden Heroes", we are taking a closer look at SEKISUI's portfolio and offer deep but simple insights into the products of the European companies. In the following, you will learn about CGW® thermal Gap Fillers as one of SEKISUI POLYMATECH's high-performance thermal management solutions.
---
---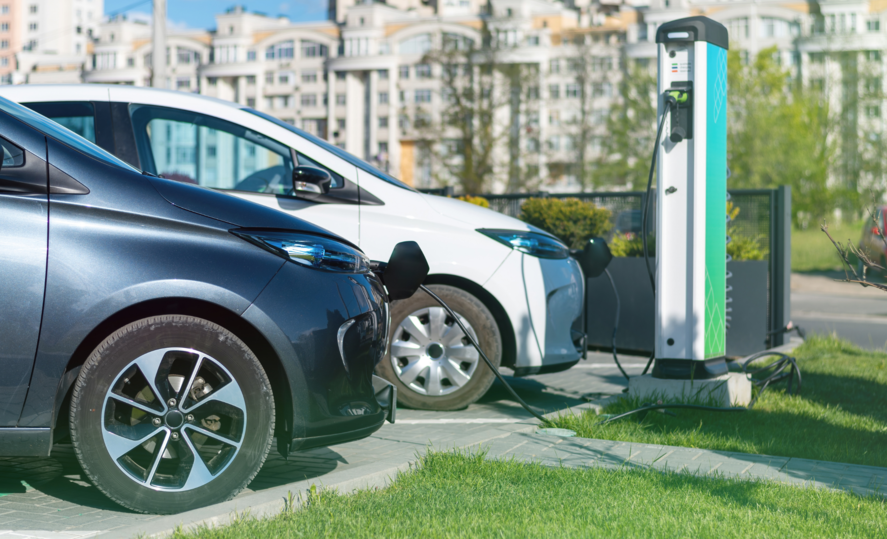 Why thermal gap fillers are needed more than ever
With the advance of environmentally friendly vehicles such as electric vehicles (EVs), hybrid- and plug-in hybrid vehicles (HEVs & PHEVs), the demand for lithium-ion batteries (LiBs) for their power supply is rapidly increasing. Car manufacturers are not only constantly looking for better battery components, but also for expert partners offering know-how and improvements for batteries and battery problems in terms of heat. On top, the general trends in the (electronic) mobility industry must be followed – like shrinking form factors and the wish for longer driving performance and battery longevity.
Thermal interface materials are key to accommodate these ever-growing challenges. One of them is the CGW® thermal Gap Filler series by SEKISUI POLYMATECH, 2-component liquid silicone-based Gap Fillers that offer many benefits such as low density and weight and long-term reliability.
SEKISUI's CGW® thermal Gap Fillers offer unique benefits for EV battery packs and power conversion applications
Applied in battery packs for electronic vehicles, CGW® thermal Gap Filler is used as a cushioning material to protect battery components while cooling battery cell-modules at the same time. Thus, it ensures the battery's performance, its range and lifetime.
The same applies for its application in power conversion systems, like on-board-chargers and inverters, for all kind of environmentally friendly vehicles. Manufacturers want to enhance the heat flow, but have to control high-power density of their power electronic components as well as for magnetic components with uneven contours and wide mechanical tolerances. SEKISUI POLYMATECH's thermal Gap Fillers are the best solution for these applications; applying almost zero compression, smoothening to the ideal minimum bond line while offering high process reliability for mass production.

Due to their low viscosity options, CGW® thermal Gap Fillers are easy to apply (e.g. through injection) and have a field proven long-term reliability. Customers are even able to choose between different ranges of thermal conductivity levels from 2 W/mK to even 6 W/mK and can individually adapt the product to their needs.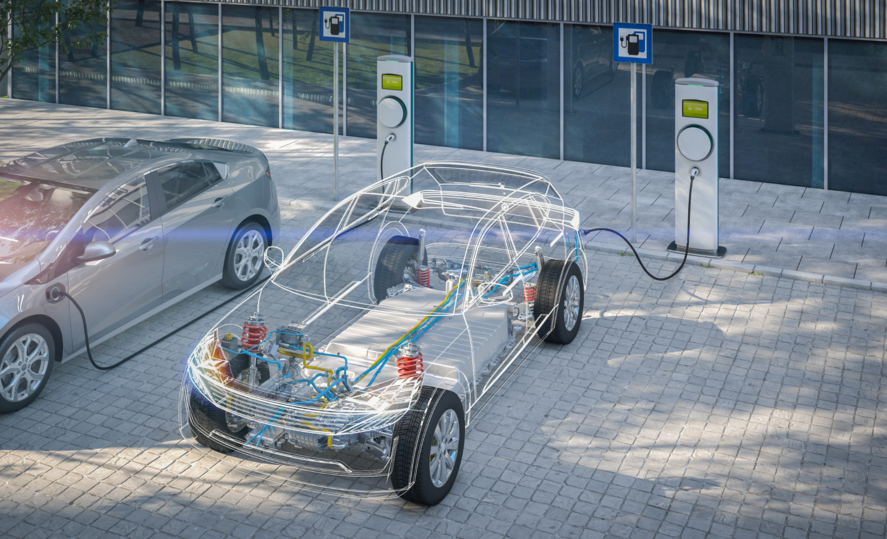 SEKISUI ahead of the trend
In 2018, foreseeing the developments and the need of thermal interface materials for EVs in Europe, SEKISUI CHEMICAL decided to set up a new production plant for thermal interface materials in Roermond, the Netherlands: SEKISUI POLYMATECH EUROPE.
In 2020, SEKISUI POLYMATECH EUROPE started the production of thermal interface materials serving automakers, battery manufacturers and producers of powertrains and chassis components. European customers welcome the local manufacturing as large supply chains with elements for electric vehicles (largely produced in Asia) can be avoided.