SEKISUI in Europe: A strong network
With its establishment in April 1947, SEKISUI has recently celebrated its 75th anniversary. Originated in Japan, the company expanded to many different countries around the world, counting 190 companies worldwide today. In Europe, there are nine different companies with various production sites and sales offices across the continent – including the Netherlands, United Kingdom, Germany, Spain, and Switzerland. They are all part of the SEKISUI CHEMICAL Group as well as the regional headquarters SEKISUI EUROPE B.V. Did you ever wonder what the SEKISUI Group in Europe is all about?
---
---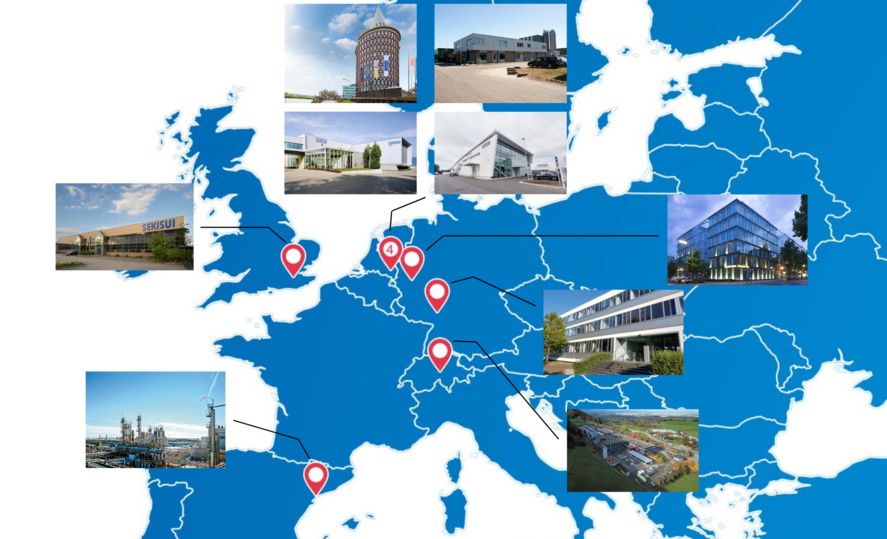 SEKISUI in Europe. This is a strong network of nine different companies and a trusted partner for high-performance solutions. With a successful local presence of 60 years, the group of companies is not only dedicated to fulfilling customers' needs – it also shares the aspiration to preserve the planet and to create a brighter future for the people. That is why all European SEKISUI companies have committed themselves to three essential aspects that guide all their activities: Focus on sustainability, innovation, and quality.
Today, we take a deeper dive into the different SEKISUI companies in Europe.

Let's start with the regional headquarters: SEKISUI EUROPE B.V.
Located in Roermond, the Netherlands, SEKISUI EUROPE B.V. is the regional headquarters that serves as a connecting link between Japan and Europe. The team is taking care of long-term-oriented topics, enables sustainable business growth and strengthens an efficient governance scheme.

Do you want to learn more about our joint European commitments? Have a look here.
SEKISUI ALVEO AG
SEKISUI ALVEO AG is the preferred European provider of solutions in high-performance polyolefin foams, focusing on the customer needs and offering a variety of products that stand out due to their superior technical performance and easy converting properties. SEKISUI ALVEO is located in Adligenswil, Switzerland, with production sites in the Netherlands and Germany, as well as various sales offices across Europe.

For more information, check SEKISUI ALVEO's website.
SEKISUI CHEMICAL GMBH
SEKISUI CHEMICAL GMBH was the first European company. Established in 1962 as the representative organisation of SEKISUI's European operation, it provides advanced products and engineering solutions, supported by the import of products from Japan and overseas. It also focuses on market research and business development for innovations. They are located in Düsseldorf, Germany.

Interested in their portfolio? Take a look.
SEKISUI DIAGNOSTICS (UK) LTD.
Located in Kent, the United Kingdom, SEKISUI DIAGNOSTICS (UK) LTD. delivers products and services to improve patient care worldwide. Produces high quality enzymes and proteins for use in clinical diagnostic reagents and point-ofcare devices. Provides marketing support for rapid tests and clinical chemistry reagents in EMEA.

For more information, visit the SEKISUI DIAGNOSTICS website.

SEKISUI DIAGNOSTICS GMBH
SEKISUI DIAGNOSTICS GMBH, located in Darmstadt, Germany, supports sales of clinical chemistry reagents, point of care products and products for manufacturing blood collection tubes. It also distributes, sells and services rapid-test products.

Interested in their business? Have a look.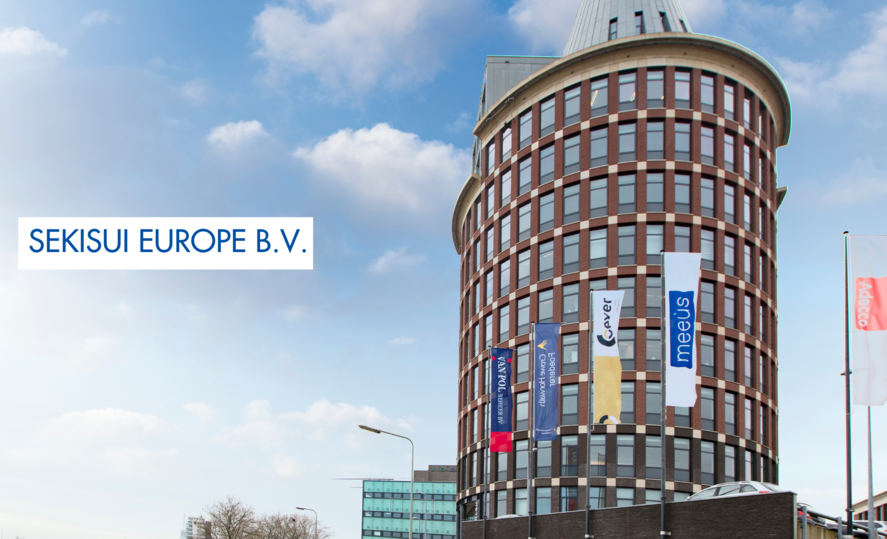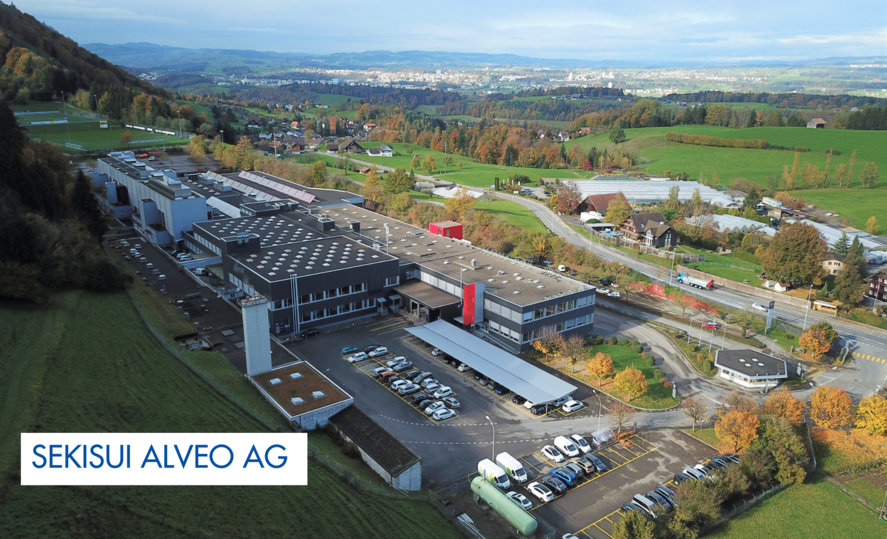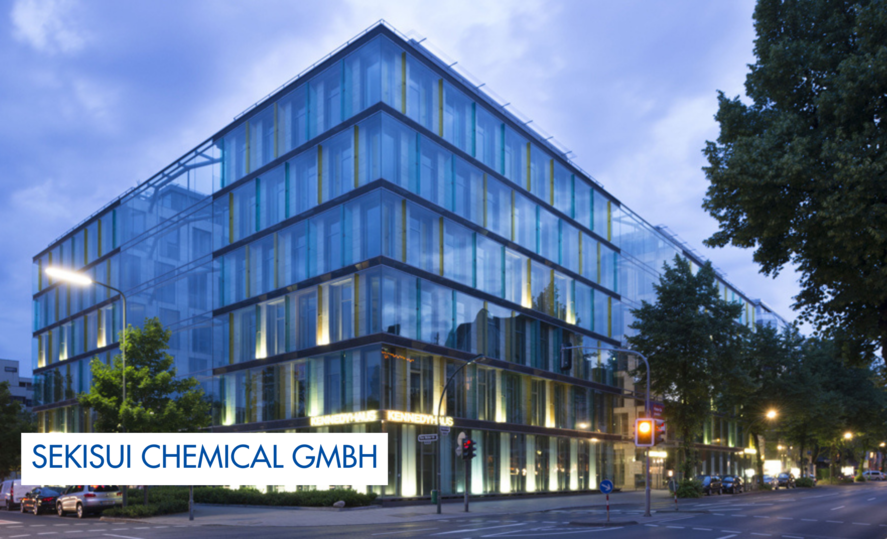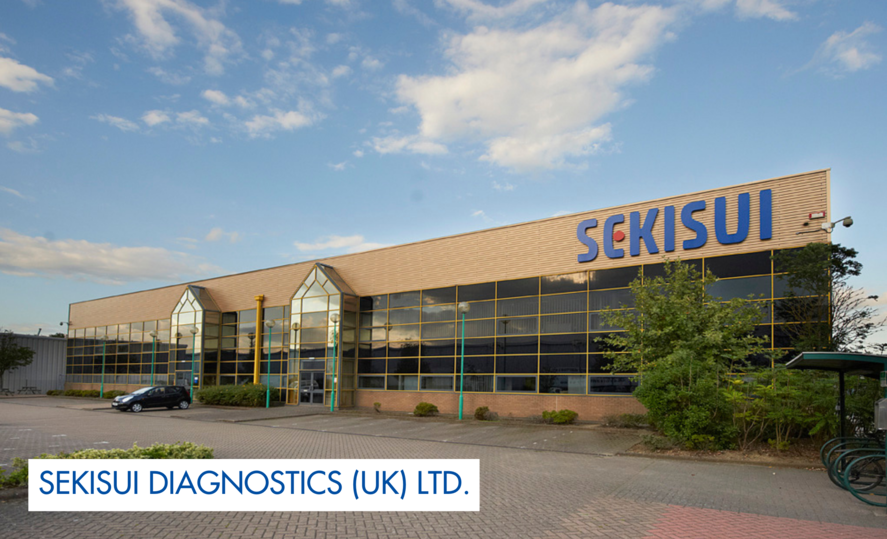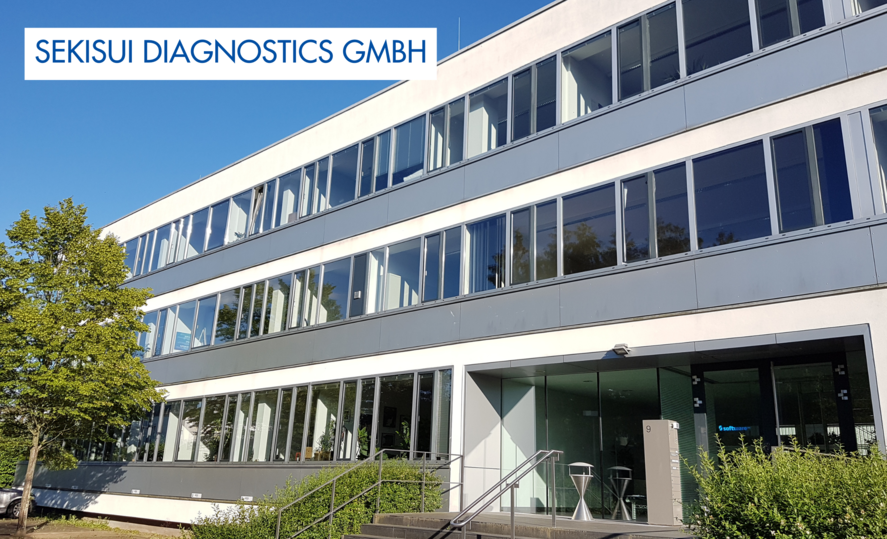 SEKISUI ESLON B.V.
SEKISUI ESLON B.V. is a modern extrusion and injection-moulding company, specialised in the production and sales of building products made from recyclable PVC. Its rain gutters, panels and ventilation products are sold all over Europe – to serve professional installers, DIY chains and private customers. It is located in Roermond, the Netherlands. In near future, SEKISUI ESLON will also manufacture the known FFU® synthetic railway sleepers, applied in rail tracks with highest demands.

You can take a look at the website of SEKISUI ESLON for more information.
SEKISUI POLYMATECH EUROPE B.V.
SEKISUI POLYMATECH EUROPE B.V. is the youngest company in the European Group. Located in Roermond, the Netherlands, the company is specialized on thermal interface materials in Europe. It produces and markets high-performance thermal Gap Filler materials for European based battery and EV technology programs with state-of-the-art features.

Do you want to learn more about the company's main product? Have a look.

SEKISUI S-LEC B.V.
SEKISUI S-LEC B.V. is a worldwide leading company in PVB interlayer film technology for the automotive and architectural industry. The interlayer film is applied to laminated glass in buildings and automobiles for safety, security, and shielding. Technical expertise and innovations in 50 years of company history elevated the standard of interlayer film in the industries. SEKISUI S-LEC B.V. is located in Roermond and Geleen, the Netherlands.

Take a look at the website of SEKISUI S-LEC.
SEKISUI SPECIALTY CHEMICALS EUROPE S.L.
SEKISUI SPECIALTY CHEMICALS EUROPE S.L. produces and sells high quality polyvinyl alcohol products, while expanding on new applications and delivering consistent quality and service to their customers worldwide. The company aims at creating sustainable solutions for a better, safer and healthier life. The production and office is located in Tarragona, Spain.

More information on SEKISUI SPECIALTY CHEMICALS EUROPE.