Focusing on the long-term perspective.
Interview with David Borrell
David Borrell is Operations Leader at SEKISUI SPECIALTY CHEMICALS EUROPE in Tarragona, Spain. He is responsible for the production and technical department, also ensuring sustainable consumption and production patterns. Learn more about his daily work at SEKISUI, how he feels connected to SEKISUI's "Vision 2030" and what message he has for all his colleagues.
---
---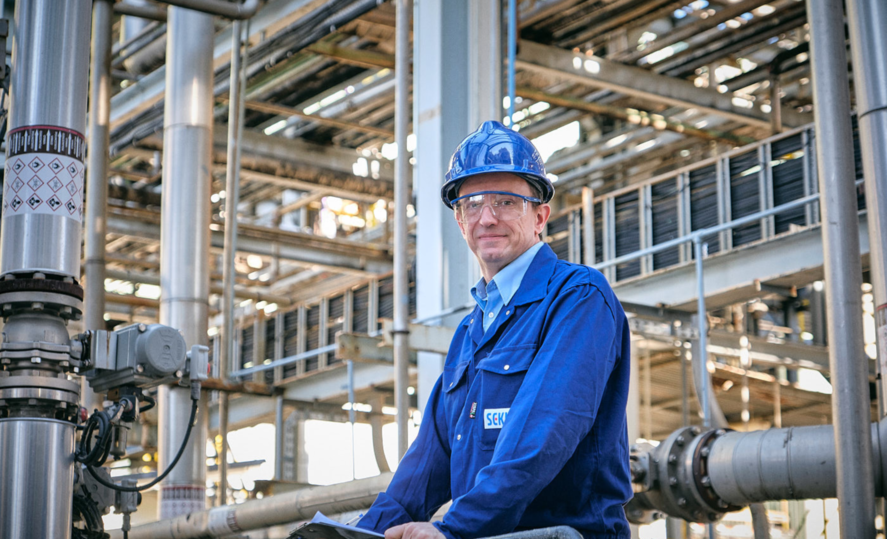 You are working for SEKISUI SPECIALTY CHEMICALS EUROPE. What is the company doing?
SEKISUI SPECIALTY CHEMICALS is a leading innovative polymer solutions provider. We produce a range of polymers (Polyvinyl Alcohol, also called PVOH) that are used for various products in everyday life, such as adhesives, car glass, paper or ceramics. It is not known to a lot of people, but for sure used by everyone.
What does a typical working day look like for you?
As our plant is working 365 days per year, 24 hours per day, a typical working day starts by reviewing what happened on site. We always check if there was any safety or health issue, before continuing reviewing all the maintenance activities for the next days. Afterwards, we check the production and quality to find out if any topic requires special attention. The rest of the day is spent on controlling and recording the key parameters of the plant and working to improve the products we supply – either by developing new projects or collaborating directly with some of our key customers.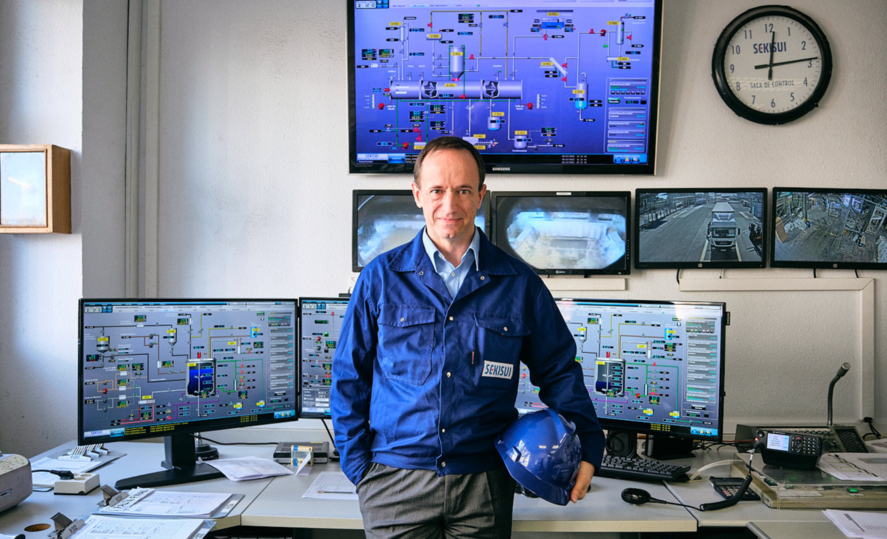 You worked for non-Japanese companies before. Do you find significant differences?
There are some differences, yes. While other companies often focus on short-term projects, SEKISUI really focuses on the long-term perspective.
Speaking of long-term: How did you learn about Vision 2030?
I learned about Vision 2030 in the "Vision Caravan 2" in February 2021. It was a great event as we had the opportunity to exchange opinions and discuss topics with colleagues from different European SEKISUI companies. The more you learn and talk about the vision, the better you understand.
What aspect of Vision 2030 do you connect with most?
I feel connected to many goals, but especially to the vision statement "Innovation for the Earth". It is a way to pursue a higher quality of life around the globe, creating a society in which people can live safely and peacefully. My work is aligned with this goal as Polyvinyl Alcohol and its derivates are used in a wide array of applications – from papermaking to textile warp sizing, as a thickener and emulsion stabilizer in adhesive formulations, and to produce the interlayer film for windshields. That film, for example, is applied to laminated glass in buildings and cars, ensuring safety and security as well as shielding UV-radiation, sound and heat. We export almost 100% of our production, so I am contributing to a global improvement.
ESG management is one of SEKISUI`s priorities. How does it connect to your work?
ESG connects to my work in various ways. For example, our plants in the US and Europe have all agreed to use renewable energy for the next years, aligned with the United Nations' Sustainable Development Goal (SDG) #12 that aims to ensure sustainable consumption and production patterns. This is only one of several measures our plants take to improve the company's balance with natural resources and reduce the carbon footprint.
As you know, reducing CO2 emissions is another important topic for SEKISUI.
Do you have any examples you could share with us from your company?
Yes, one example is our steam consumption. A nearby company has steam available that they must condensate and treat as a waste. This steam is a byproduct of a process that does not generate CO2. Our plant started conversations with this company to use their waste steam, substituting our CO2 generated steam with this environmentally friendly steam. As a result, we reduced around 15% of the CO2 emissions generated by steam.
What is your team doing to achieve further environmental goals outlined in Vision 2030?
The whole company is engaged with those goals. One example: Tarragona was one of the first companies that got the IPPC (Integrated Pollution Prevention Control) in 2001 because of its commitment to environment. Also, we have the Integrated Management System – a tool to ensure our commitment to environment, the health and safety of our employees, suppliers, customers and neighbors, accident prevention, product quality and optimum management through the accomplishment with ISO norms. We have a long tradition of working for the environment.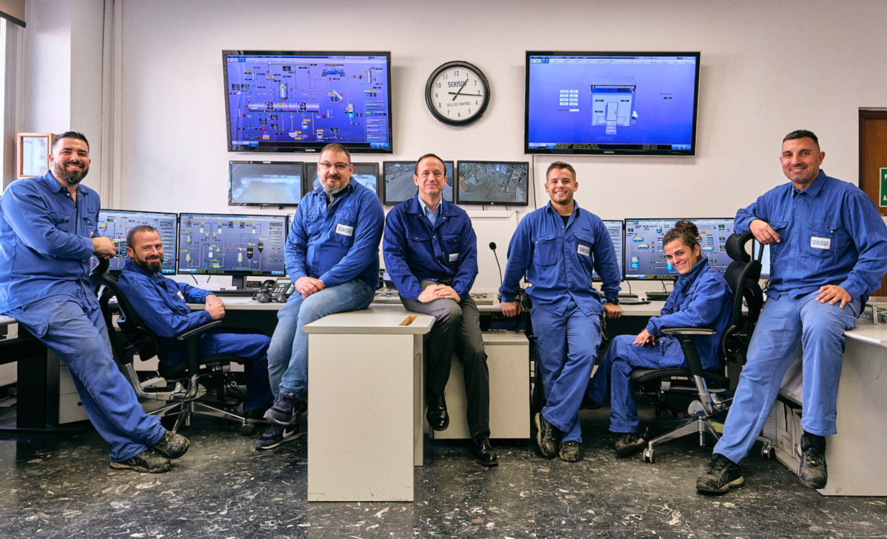 In the spirit of Vision 2030, are there any challenges you are taking on right now in business?
I want to continue increasing the value added to our customers by continuing to improve the quality of our products. And of course, CO2 emission continues to be a hot topic. We work on reducing this.
Do you have a final message for your fellow SEKISUI employees?
As a member of SEKISUI, I really like to have the opportunity to work for a company that not only focuses on short-term profit, but also on long-term, continuous growth and cares for a sustainable society. The goals for Vision 2030 are challenging but I am sure that we will achieve them by working together!
If you had to choose the most memorable working experience at SEKISUI, what would that be?
It is difficult to highlight only one moment out of so many in my last 16 years. However, one of the best moments I remember was my first visit to Japan for SEKISUI's global Kaizen Convention. Seeing people from all over the world presenting their improvement projects – impressive. It showed that everyone at SEKISUI really thinks about continuous improvement and makes it a priority.
Would you mind sharing some personal information?
I was born in Tarragona, Spain, a small city close to the Mediterranean Sea. I studied in Barcelona and worked abroad, mainly in Germany. A few years ago, I decided to come back to my hometown, and shortly after I joined SEKISUI and moved to Tarragona. With regards to my hobbies, I really enjoy playing modern boardgames with my friends, although I cannot do it as much as I would like, because I also like to spend time with my family.