SEKISUI POLYMATECH launches MANION-HST, a record-setting high-performance TIM for power module applications
It is time to experience the next generation of thermal management with SEKISUI POLYMATECH's new product MANION-HST. The cutting-edge thermal interface material (TIM) is designed to optimize the performance of power modules in the area of renewable energy and electric vehicles. Read more about the innovative product with superior thermal conductivity and easy customization in this article.
---
---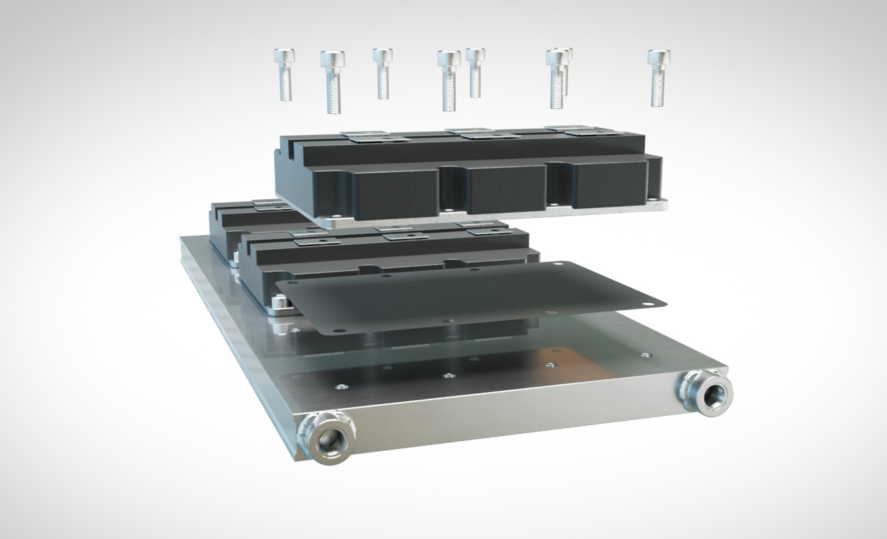 SEKISUI POLYMATECH is proud to introduce MANION-HST, a high-performance thermal interface material (TIM) for the latest and future power module generation.
In the renewable energy sector, it can be used in applications for wind and solar power, as well as for energy storage applications. In the automotive sector, MANION-HST provides a reliable solution for cooling power devices in onboard chargers and inverter units of electric vehicles.
Mastering thermal challenges with MANION-HST
MANION-HST is showing up with a thermal conductivity of 25W/mK, a superior mechanical strength for high reliability during tough cycle conditions.
As a silicone-based substrate the risk of pump out or dry out is eliminated. The smooth thermal contact resistance given by the soft silicone skin together with the very low pad thickness, ranging from 150-300µ, is leading to an extremely low thermal resistance level of < 0,04 °Cin²/W, ensuring excellent thermal transfer. Achieving this even at a lower compression force to safeguard valuable power devices. Thus, being an ideal alternative to grease or phase change TIM products.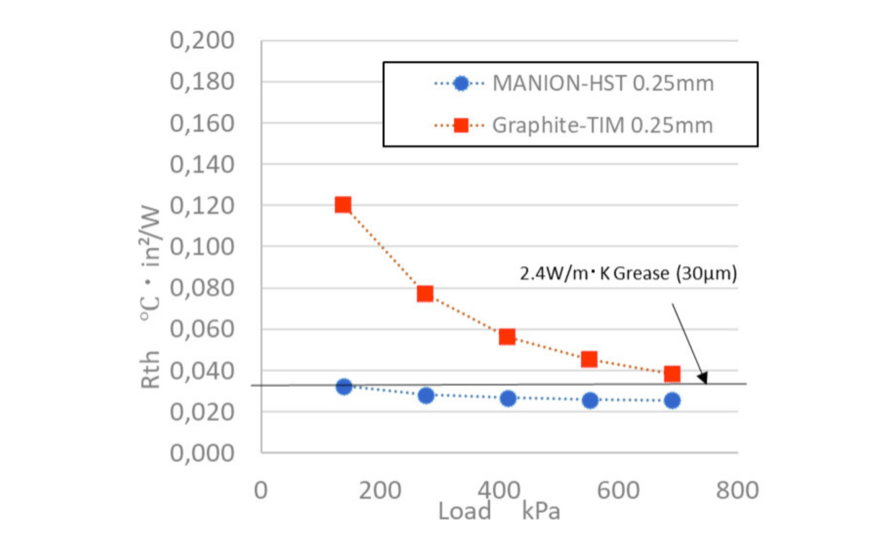 It is designed to operate at very high temperature level of well beyond 200°C, enabling MANION-HST for demanding environments.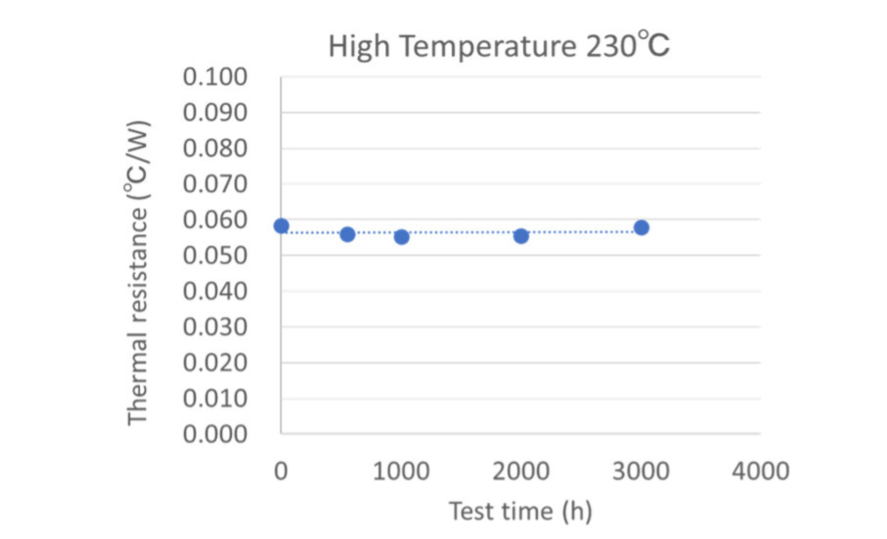 The product is easy to handle and to apply thanks to its variety of configurations like a non-slip property or the availability with an adhesive layer. The material is manufactured to the highest quality standards and fulfills UL94 V-0 rating to ensure application safety.
Compared to conventional graphite TIMs, MANION-HST is offering an extremely high level of thickness recovery after compression.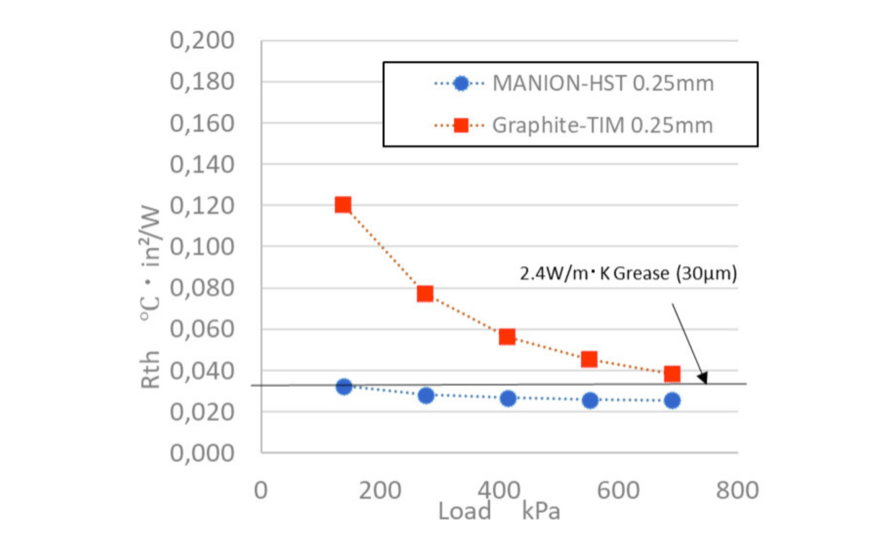 Variety of customized shapes
MANION-HST offers a number of varieties in terms of shape and form, depending on application and customer needs. It can be supplied in squares or rectangles, as well as in irregular shapes, optional with adhesive dots or strips for mounting purposes.
For more information, please contact Peter Hasch from SEKISUI POLYMATECH EUROPE.