SEKISUI CHEMICAL @ IAA 2019
Driving tomorrow with sustainable innovations
New HUD technology for windshields and game-changing Color Carbon: At its first appearance at the Frankfurt International Motor Show (IAA), Japanese company SEKISUI CHEMICAL CO., LTD. presents product innovations for the European automotive industry.
---
---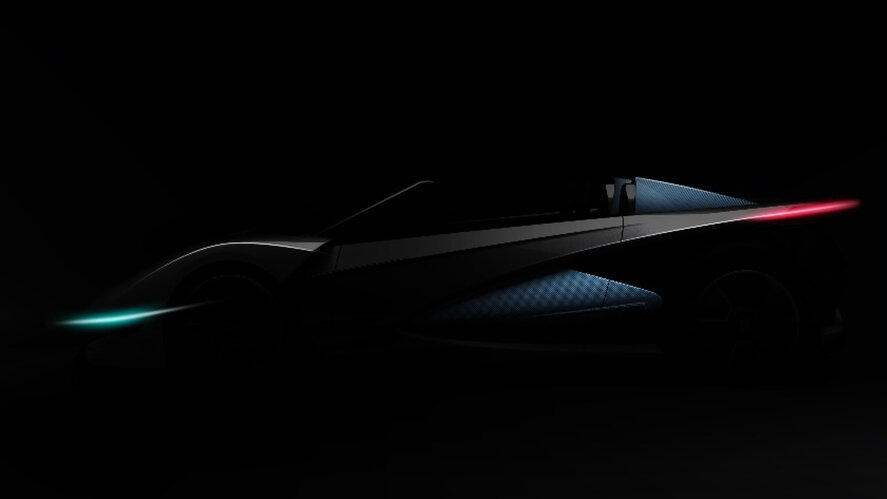 Japanese automotive supplier SEKISUI CHEMICAL is represented for the first time ever at this year's IAA in Frankfurt. On September 10, Masayuki Suda, CEO of SEKISUI CHEMICAL GmbH, will present the latest in automotive technology from SEKISUI. September 11 through 22, SEKISUI's Automobile & Transportation Business Strategy Department will continue the dialogue with detailed insights into SEKISUI's most innovative new products. The highlight of SEKISUI's presence at the show in hall 9.0, stand B02 is the SEKISUI concept car. This futuristic vehicle incorporates all the core technologies developed by the Japanese expert in high-performance plastics. The IAA marks the European premiere of the SEKISUI concept car. "We are delighted to be exhibiting at the IAA for the first time and hope that our technologies will provide impetus for the industry," says Masayuki Suda. "We want to continue to play a decisive role in shaping the future of mobility and position ourselves as a trendsetter with innovative solutions for comfort, safety and sustainability in the automotive industry within Europe."
One of the key technological innovations in the industry is a new type of interlayer film which enables data-driven presentation of information over the entire windshield as well as the car's side windows. Another innovation from SEKISUI is Color Carbon. Carbon fabric colored using sputter technology provides more design options while retaining the advantages of carbon, such as light weight – with no need for subsequent coloring! Further, SEKISUI products include film and foam solutions for lithium batteries in electric cars.
Masayuki Suda would also like to use the IAA as a platform to present SEKISUI to an expert audience and share the company's strategy for the European market. "SEKISUI has long been a strong partner for the automotive industry with products that combine sustainability, innovation and efficiency. Our latest product developments will enable us to expand our position in Europe," Suda sums up. Already a highly successful plastic materials manufacturer in the European and global market, SEKISUI covers around 40 percent of the market for interlayer films for automobiles in Europe and the world as a whole, and has been supplying European automotive suppliers with interlayer film for windshield or side glass and other products since the 1980s.
In addition to the automotive industry, SEKISUI is also extremely successful in a number of other sectors with its portfolio of more than 13,000 products. The high-performance plastics manufactured by SEKISUI include photosensitive materials for semiconductors, LCD, OLED, mobile outlets and TV. The company's tapes, films, adhesives and fine particles, as well as polyolefin foam are used in a wide variety of applications. SEKISUI also manufactures products for the healthcare sector that are used in diagnostics applications. For the housing and urban infrastructure sector, SEKISUI offers products and product solutions for residential homes and building materials.
About SEKISUI CHEMICAL Group
Headquartered in Tokyo, Japan, SEKISUI CHEMICAL CO., LTD. (TSE: 4204) and its subsidiaries make up the SEKISUI CHEMICAL Group. 26,000 employees in over 200 companies throughout 21 countries aim to contribute to improving the lives of the people of the world and the earth's environment. Thanks to a history of innovation, dedication and a pioneering spirit, SEKISUI CHEMICAL now holds leading positions in its three diverse business divisions as well as top global market share in interlayer film, foam products, conductive particles and more.
Since its foundation in 1947, the SEKISUI CHEMICAL Group has dedicated itself to social and environmental contribution and is now an internationally recognized leader in sustainability and environmental initiatives, having recently been selected as one of the Global 100 most sustainable companies. SEKISUI CHEMICAL Group will continue to maintain a strong corporate presence for 100 years and beyond.