"Europe plays a central role in expanding our business overseas." Interview with Satoshi Masuda
Satoshi Masuda is Managing Director of SEKISUI EUROPE B.V. With an experience of over 30 years, he wants to bring forward and strengthen the SEKISUI business in Europe. Learn more about his view on the region, how SEKISUI meets challenges and why it is a good place to work at.
---
---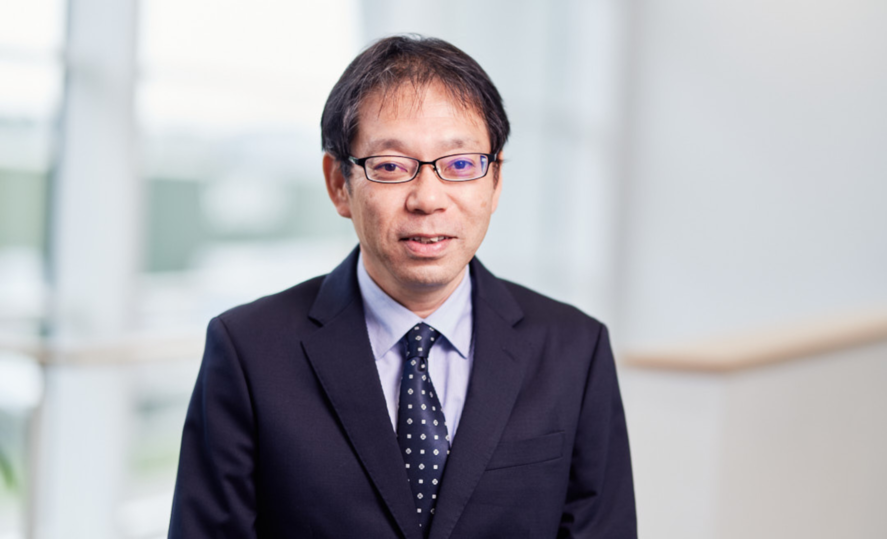 Could you please introduce yourself?
My name is Satoshi Masuda, I have been Managing Director of the regional headquarters SEKISUI EUROPE B.V. since October 2022. I joined the SEKISUI CHEMICAL Group more than 30 years ago and have worked for different subsidiaries, such as SEKISUI PRODUCTS LLC in the United States and SEKISUI S-LEC in Thailand. Before taking the position in Europe, I was working for the foam division in Tokyo.
The experiences I gained at SEKISUI so far are very valuable and I am looking forward to applying them to my new role in Europe!
What kind of relevance does Europe have for SEKISUI as a global organisation?
SEKISUI is a global company and aims to expand its business overseas, as stated in SEKISUI's long-term vision. Europe plays a central role for this target.
Europe is at the cutting edge of innovative solutions and of various industries such as the automotive one, where new technology as well as directions for the future are decided. Europe also holds a leading position regarding environmental trends and rules.
SEKISUI needs to absorb the most advanced technologies and regulations from Europe and respond to them as soon as possible. We need to make use of the advancement of the region and learn from it to move forward globally, to create a successful business and shape a sustainable future for everyone. Looking at SEKISUI S-LEC, for example: The company expanded its acoustic film business in Europe first, before continuing its success globally
SEKISUI is chasing ambitious financial, social and environmental targets at the same time.
How is this realised in practice?
Our vison statement is "Innovation for the Earth", supporting the foundation of life and creating peace of mind for the future in order to realize a sustainable society. This is our main goal.
However, SEKISUI will not grow neither survive unless we increase our business and profits. Therefore, it is our target to achieve sustainable growth while realizing a sustainable society and improving the lives of people. As indicated in our long-term vision, it is important to promote portfolio transformation, expand business, and increase profits while strengthening our ESG management foundation.
How is SEKISUI dealing with the several economic crises, like high energy cost, shortage of labor, or increased raw material prices?
High energy costs, labor shortage and soaring raw material prices are not a European issue only, but a global one. I think it is important for the SEKISUI CHEMICAL Group to help each other and work together across the businesses to solve those problems. Success stories should not be temporary and individual but we can learn from each other by sharing our knowledge to continuously grow together.
How does SEKISUI convince talents on the recruitment market?
SEKISUI is a global company with locations all over the world with many opportunities and challenges to solve. We were ranked as one of the 100 most sustainable companies in the world and will continue to expand our contribution to solve social issues. SEKISUI is a valuable place to work at.
On top, SEKISUI aims at a diverse and pleasant working atmosphere. We are committed to develop an environment where employees can work enthusiastically and enhancing their unique skills while achieving personal growth.
If you are looking for a dynamic international workplace where you can develop and grow, SEKISUI is the right place for you.