SEKISUI: Innovative, Sustainable and Adaptive
Employee portrait with Vicky Ann Wilson
She was attracted to SEKISUI because it was different to anything she had done before. We talked to Vicky Ann Wilson, Senior Administrative Assistant at SEKISUI DIAGNOSTICS in Kent, UK, and learned why she calls herself the fairy godmother of the company and her Christmas preparations starts as early as January.
---
---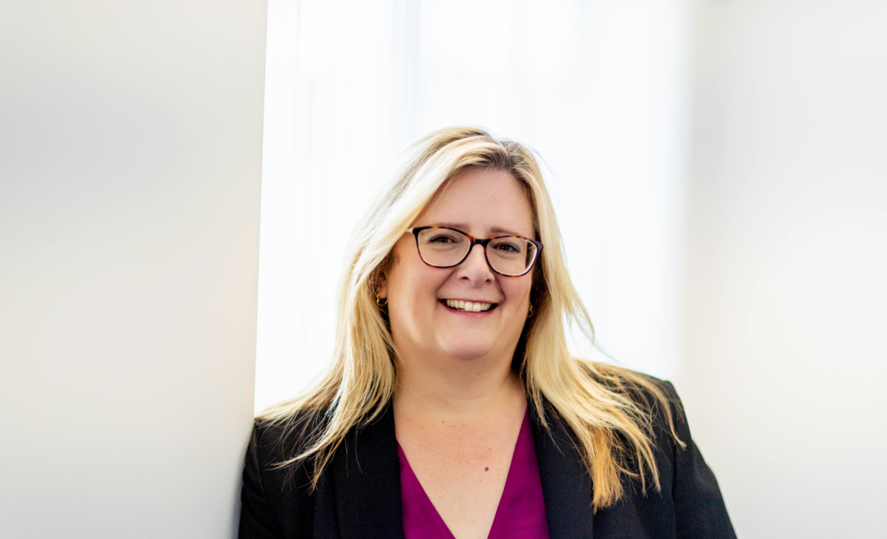 Why did you choose SEKISUI as employer? What did you find "attractive" when looking for a new job?
Before joining SEKISUI in 2014, I had always worked in the construction industry, so I was attracted to a business that was completely different to anything I had ever done before. On top, it was an industry that helps people and I felt that, in some small way, I could help people whilst learning about a new area. SEKISUI is the largest company I have worked for, and I am still fascinated to its professionalism and global standing.
If you had to describe SEKISUI in three words, what would those be?
Innovative, Sustainable and Adaptive

What does a typical working day look like?
Working for an international company means there will be emails sent after I finished the day before, so I like to catch up with anything new that has come in. Requests could range from booking a hotel or arranging a lunch through to sorting out problems with the building. Besides, I am the treasurer of the social club which involves arranging events for the staff. My role is quite varied, so I usually don't know what the day will look like. I pride myself on dealing with requests as soon as they come in and see my colleagues as my customers. I need to be quite organised, and I am very diligent when it comes to staying on top of things. I am the 'go to person' on the site and if in doubt, most people will ask me first. You could call me Kent's fairy godmother – ask and it will be done.
If you had to choose, what has been the most memorable experience at SEKISUI so far?
Being a complete "social butterfly", I love organising many social events including the annual Christmas Dinner & Dance. These can be very challenging trying to juggle lots of requests, ideas and opinions. You need to start preparing as early as January, but ultimately the events are always a great success and everyone has a really good time.
SEKISUI is a global company. What do you like about that?
I love being part of a global company, meeting new colleagues from all over the globe and getting to know their different cultures. I think we work together very well and have an effective global network. The connections we make with all our colleagues significantly impacts creativity, performance and ultimately productivity.
One of the principles of "Vision 2030" is the willingness to try something new, take on challenges. Can you relate to that?
Since joining as Receptionist in 2014, I have been seconded to Purchasing, Operations and have worked for Finance, HS&E, Customer Services and HR. I really do embrace change and love to learn new things. I am very happy in my current role and one aspect I really like is the fact that it changes constantly. I do have some routine tasks but requests from my colleagues, visitors and customers can vary immensely, so each day is very different and there is always something new to learn. I am proud of what I have achieved in my nine years with SEKISUI: moving up to my current role and being given the opportunity to work in and for other departments. I now have a good all-round knowledge of the business and I have been provided many opportunities to progress.
One key aspect of SEKISUI's "Vision 2030" is the strong emphasis on ESG Management. Can you see a connection between ESG Management and your day-to-day work?
ESG plays an important role in my day-to-day activities: from how I interact with my colleagues through to simple things such as going paperless, finding the most economical travel options and trying to negotiate costs down with suppliers/vendors.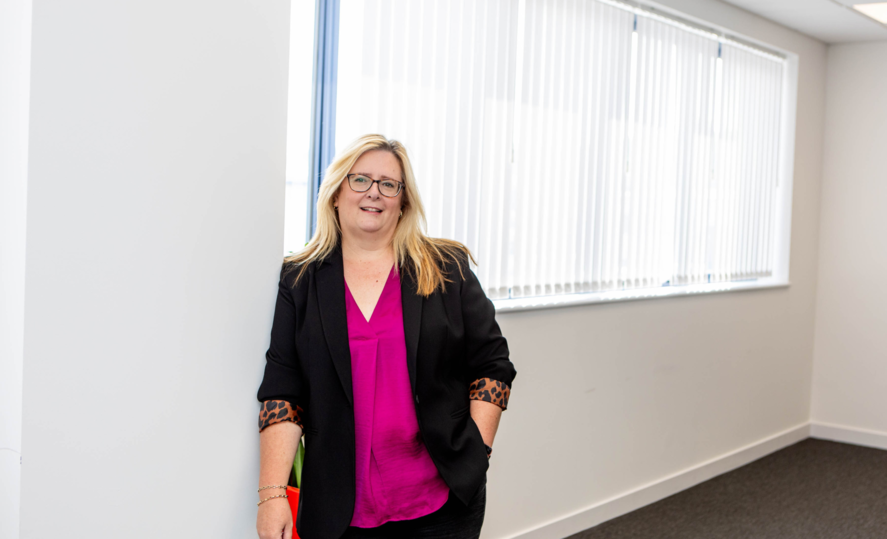 What do you do in your free time?
My real passion is gardening. I have completely transformed a large garden from an overgrown wilderness into an area with a seating area, a wildlife garden, a typical English cottage garden, a veggie patch and a pond. Come rain or shine, I will be in my garden! I am also a keen decorator and baker and have a very large dog who needs lots of walks!
If you did not have to work, what would you like to do instead?
Honestly, if I could do anything in the world, I would live the rest of my days in Florida mowing lawns on my ride-on-mower whilst listening to music. That is my idea of heaven!