FFU® goes UK
In 2019, SEKISUI CHEMICAL GMBH was partnering with Progress Rail UK to laminate 16 meters FFU® synthetic sleepers for the first time outside of Japan. The project ended with an outstanding construction, customer satisfaction and long-lasting friendships.
---
---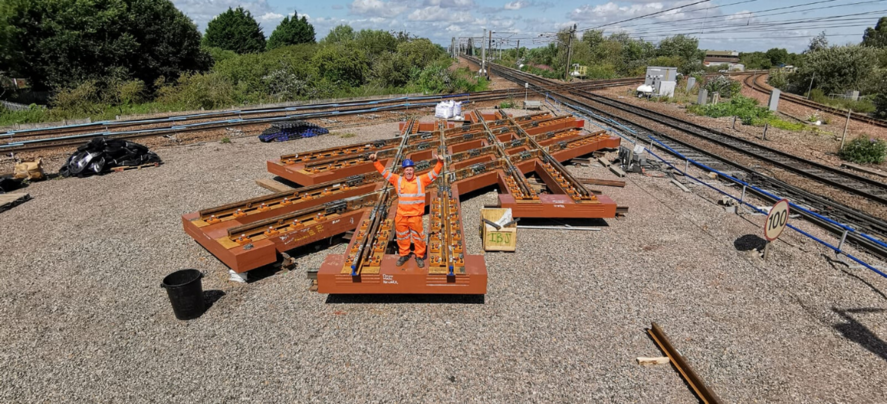 The Newark Flat Crossing in the UK (Midlands) is a strategically important train crossing with 16 crossing noses, which carry major high-speed north-south routes and heavy freight going east and west. As the original hard wood timbers of the crossing were no longer functional, the British railway company Network Rail was faced with the challenge of renewing this important crossing. Network Rail committed to moving away from natural timber by 2021 and so this was the perfect opportunity for SEKISUI CHEMICAL GMBH to step into the process and showcase FFU® synthetic wood. The project was operated by Progress Rail UK, with products by SEKISUI CHEMICAL GMBH.
While FFU® is already established in many European countries the project has highlighted its versatility and quality. Are you already curious what the renewal was all about?
Watch the whole project in 2:21 minutes:
A challenging task: 16 meters FFU® synthetic sleepers
FFU®, Fiber Reinforced Foamed Urethane, has all the benefits of natural wood and is used for sleepers on many European railways. Currently up to 8 meters long, FFU® synthetic wood can only be shipped from Japan. For the Newark Flat Crossing and the needed length of 16 meters single FFU® layers had to be assembled and laminated together in a complex process demanding great accuracy and experience. Six Japanese engineers from SEKISUI flew to the UK in order to train the Progress Rail team and to control the manufacturing process.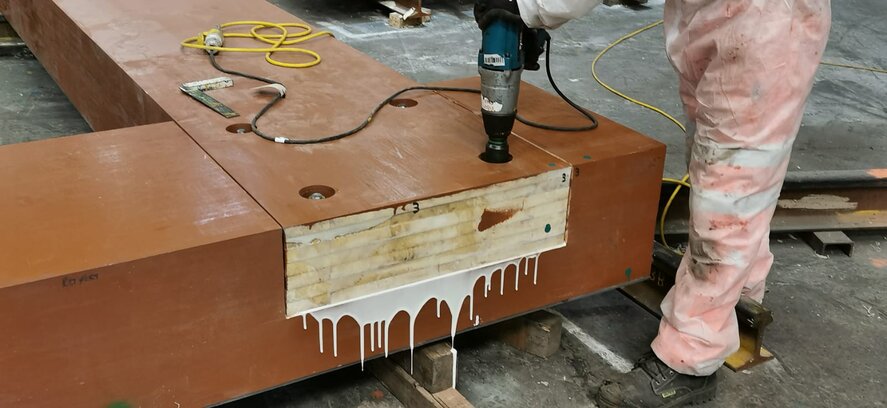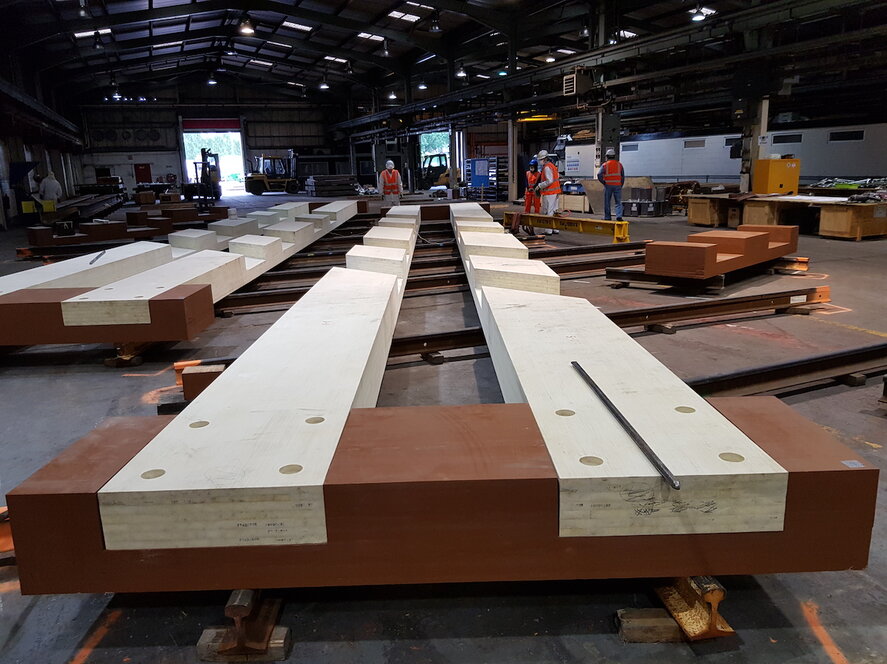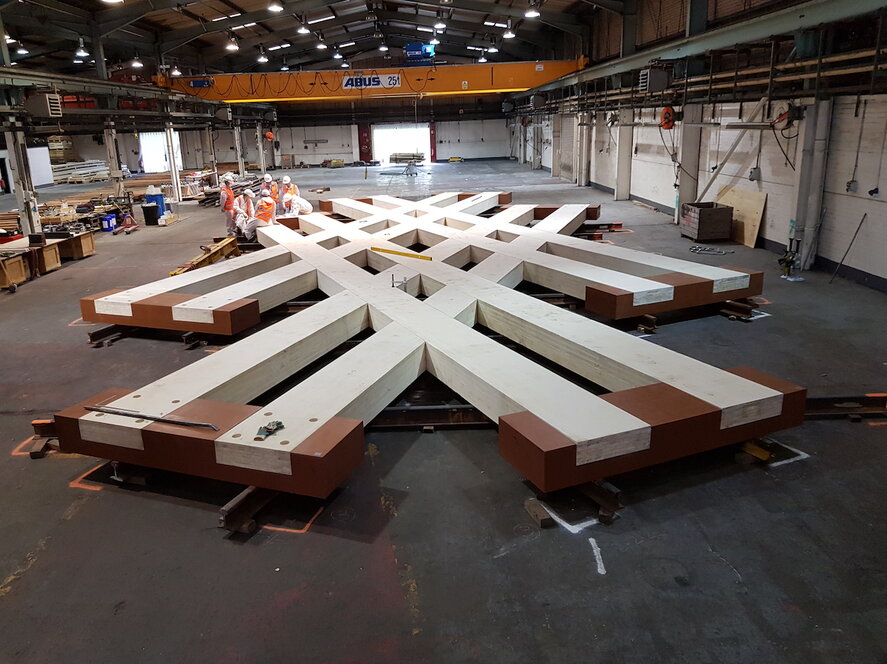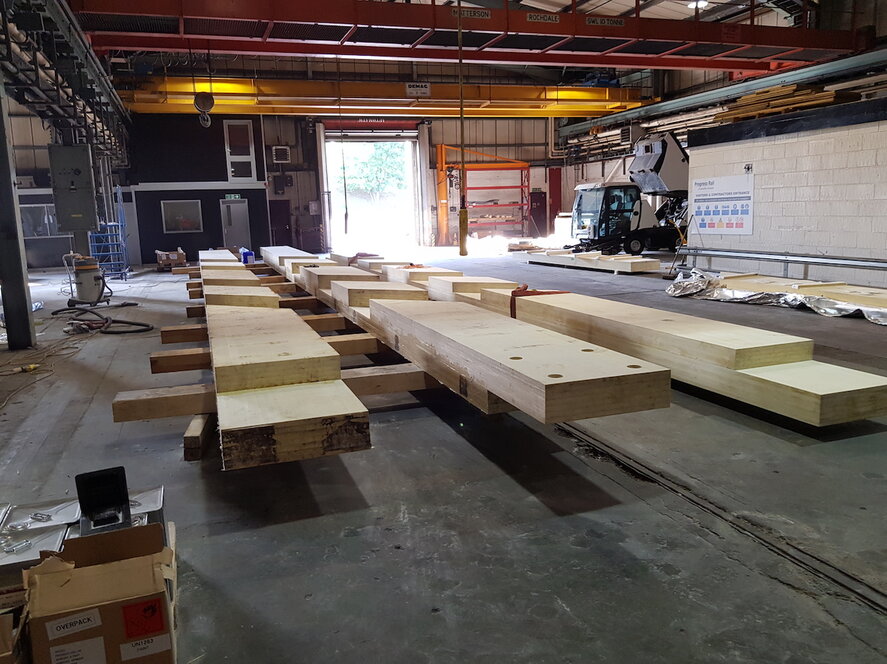 The discussions on the project started around 1.5 years before it really happened. The material and its design, the construction site and the installation process were planned over 12 months. The first step of the construction started with the assembly of all materials in May 2019 in Nottingham, lasting six weeks.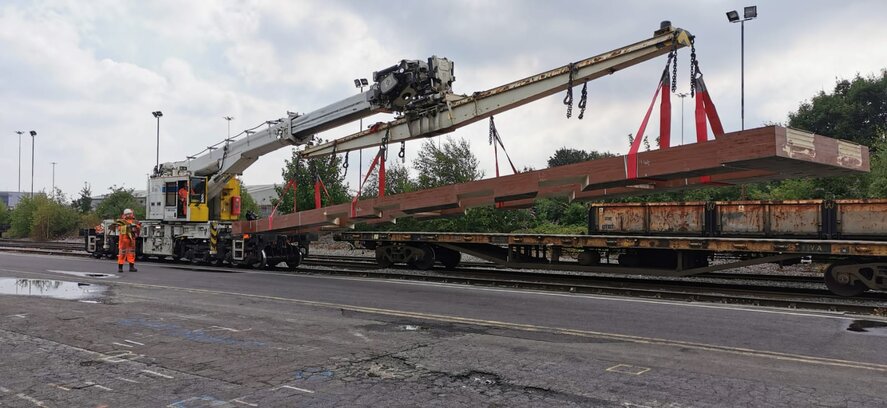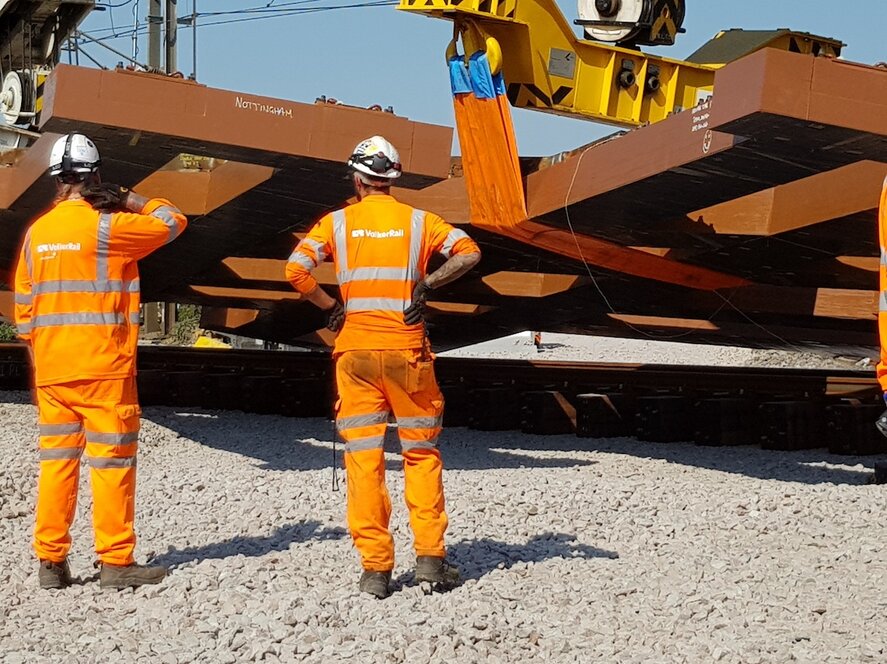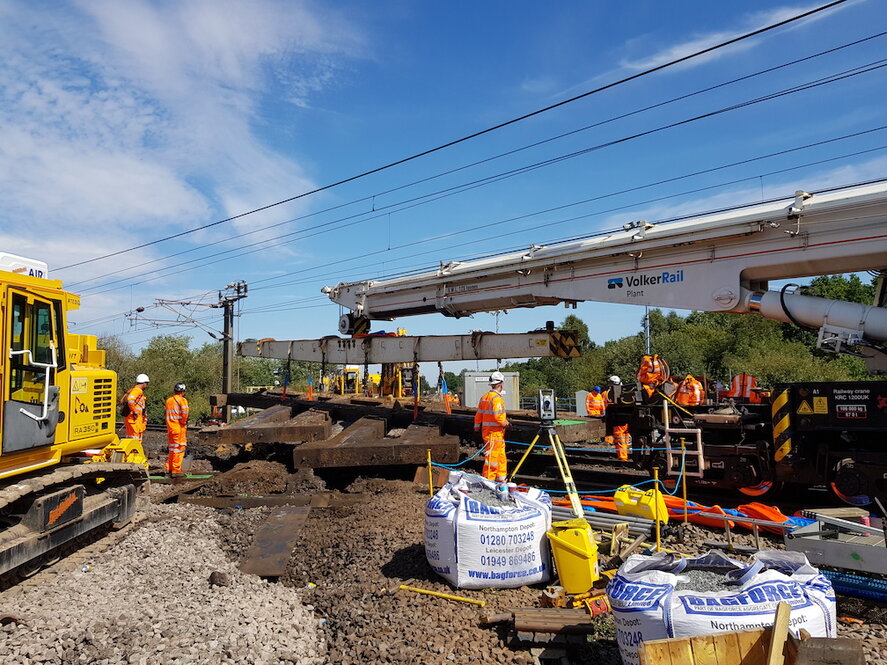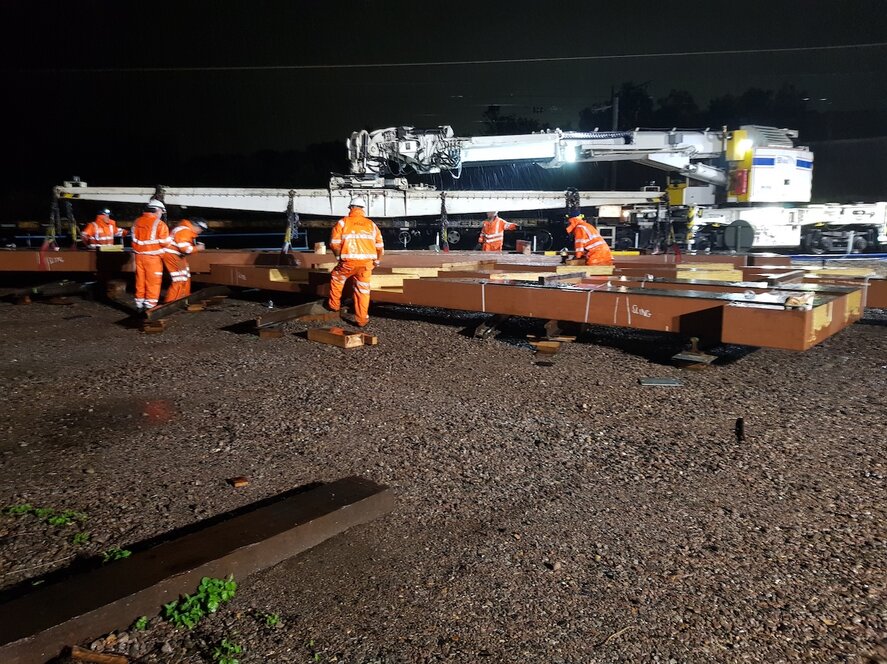 After its assembly in a working hall, the cross structure was disassembled again and reassembled on a construction site next to the crossing. Tremendous accuracy was needed due to the sheer size (16 meters) and weight of each timber (2.5 tons). But finally, the closing installation was implemented on a bank holiday in August.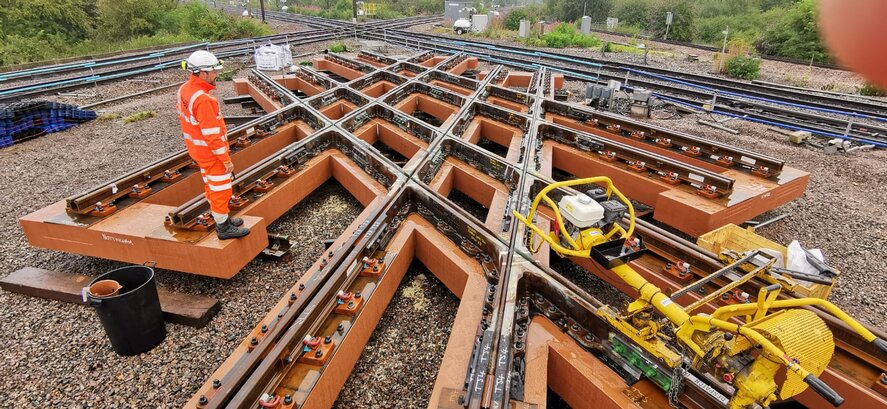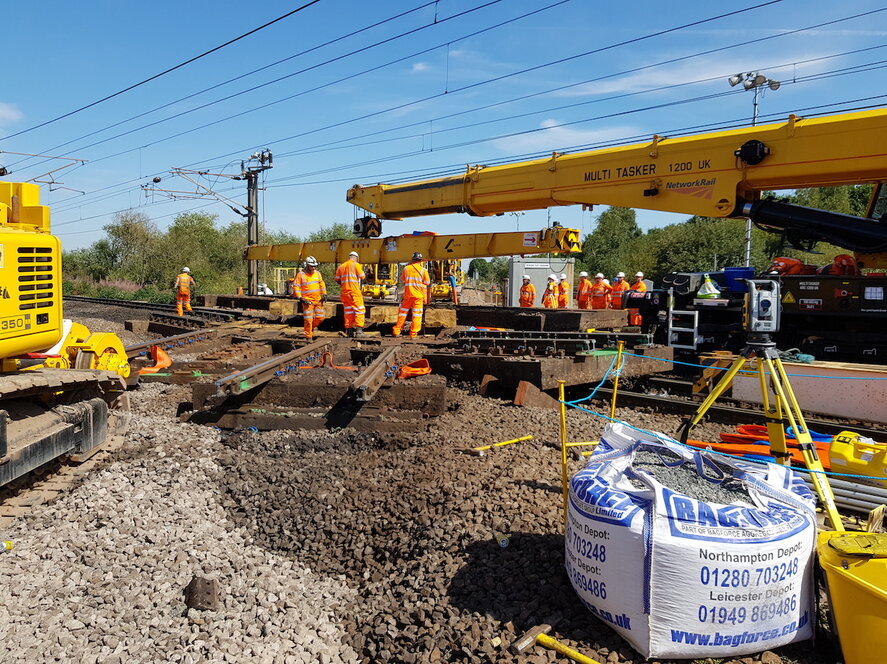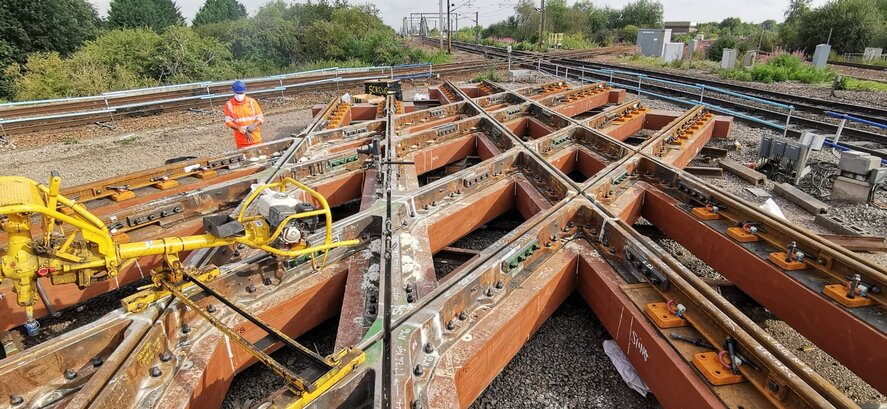 SEKISUI team work
Patrick Childs, National Sales Manager at SEKISUI CHEMICAL GMBH, is proud of the result: ""In the beginning, I was concerned that quickly putting together a team made up of Japanese and Brits could be problem. However, the team bonded quickly, working hard for a common goal. It proved to be a great experience for everyone involved and lasting friendships were made between all workers. Our teamwork proved to be a big great success for SEKISUI, delivering a challenging design and creating an exemplary construction on both budget and time for our new customer."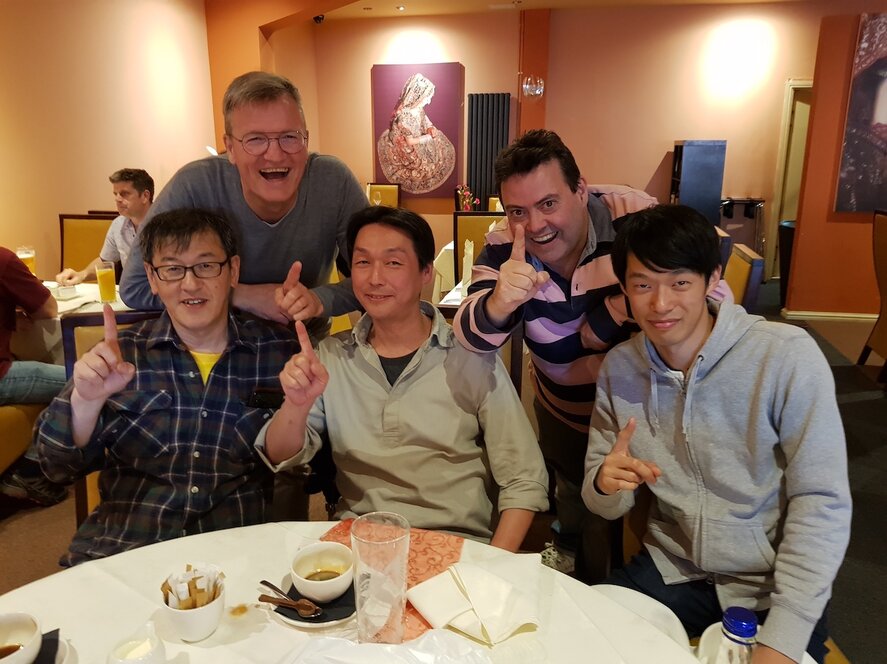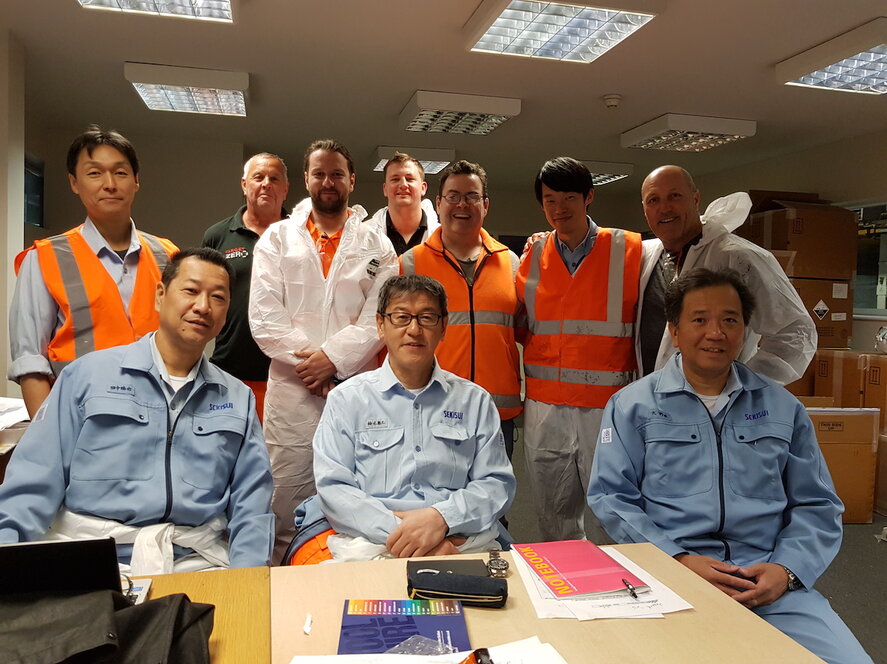 International attention and recognition
The renewal of the Newark Flat Crossing in its unique and complex structure has attracted a lot of attention around the world. Irish Rail sent a delegation of engineers and entered discussions on building a similar crossing in Limerick Junction. ProRail from the Netherlands was also interested in visiting the build and learning more about FFU®. Moreover, there were prospective customers from France, Australia and the United States.
Great project by SEKISUI CHEMICAL GMBH!
Learn more about FFU® synthetic wood here: https://www.sekisui-rail.com/en/home_en.html