SEKISUI again one of the 100 most sustainable companies in the world
SEKISUI has again been included in the 2023 Global 100 Most Sustainable Corporations In The World Index (2023 Global 100). This marks the sixth consecutive time and the eighth time overall that SEKISUI has been part of this important ranking.
---
---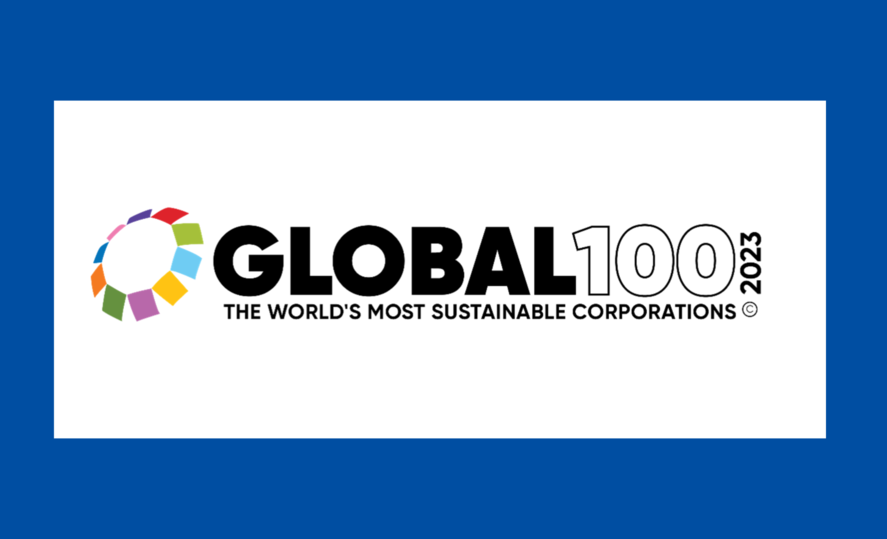 The index is published annually by the Canadian company Corporate Knights Inc. It ranks large companies from all sectors worldwide, assessing sustainability performance from the perspective of environmental, social and governance (ESG) factors. The 100 best performing companies make it onto the list each year. In 2023, Corporate Knights reviewed a total of approximately 6,700 companies.
In keeping with tradition, the index was published at the annual meeting of the World Economic Forum in Davos. SEKISUI was ranked 84th and was recognized for achievements in multiple evaluation criteria, including sustainable revenue (revenue from sale of products and services that contribute significantly to the environment or society.), sustainable investment (capital expenditure and R&D), and sustainability pay link.
SEKISUI has actively worked to solve social issues such as climate change issues. In 2018, it became the first company in the chemical sector to obtain SBT certification. In 2022, a new target was set for the GHG emission reduction rate by 2030.

In its long-term vision, Vision 2030, SEKISUI has identified "Innovation for the Earth" as vision statement – planning to make future on earth more livable and create peace of mind to promote a sustainable and innovative society. SEKISUI aims to continue to contribute to solving social problems to drive both the realisation of a sustainable society and the growth of the company.