New job within SEKISUI: Interview with Ramon Vlot
"I did not want to leave the SEKISUI Group," says Ramon Vlot, who recently took over a new position at SEKISUI ESLON B.V. after a long-term engagement at SEKISUI ALVEO B.V. Would you like to know why he changed positions, what he likes about SEKISUI and in how far he contributes to the company's long-term vision? We had the chance to meet Ramon and talked to him about all this – and more. Read our interview below!
---
---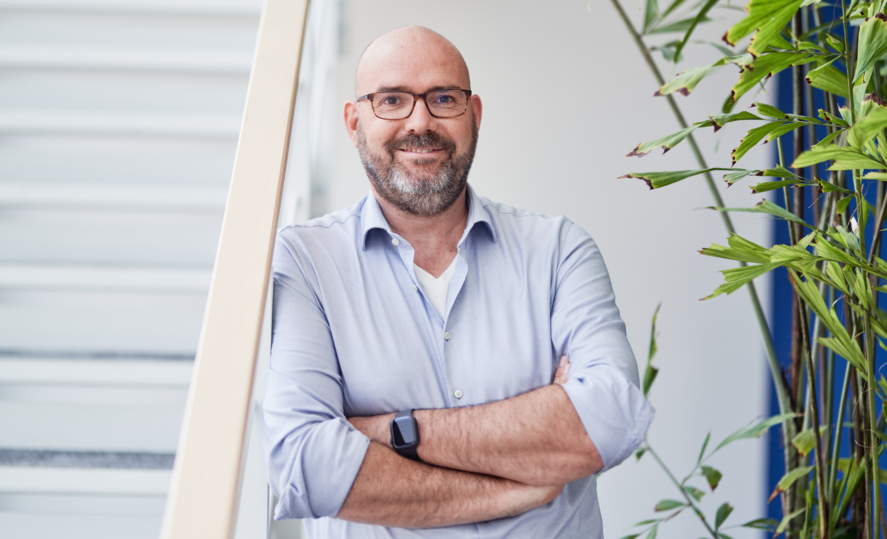 How long have you been with SEKISUI now?
I have been with SEKISUI for more than 25 years! I have started my career at SEKISUI ALVEO B.V. in Roermond, the Netherlands, in July 1995. I was holding several positions within Controlling & Finance and was part of the management team from 2008 onwards. In May 2021, I joined SEKISUI ESLON B.V., also located in Roermond, where I am responsible for Administration and Accounting including responsibility for Human Resources and Purchasing.
Why did you change the company?
Due to an organizational change within the company, my function became redundant. I did not want to leave the SEKISUI Group though. I was aware that there was a management position open at SEKISUI ESLON B.V. and applied. I am very happy that I could stay at SEKISUI and can now continue my career at SEKISUI ESLON.
What is the company doing?
SEKISUI ESLON B.V. produces and sells plastic (PVC) housing products. Our product portfolio contains of rain pipes/gutters and panels for housing. Furthermore, we produce Sewer Pipe Renewal products (SPR) and, from 2023 onwards, we will produce synthetic wood railway sleepers.
What does a typical working day look like?
A normal day at work starts between 8:00 and 8:30. After wishing a good morning to my colleagues, I usually have a cup of black coffee – before working on the usual tasks, supporting my team in Accounting, HR and Purchasing. My team ensures that figures are up-to-date and reporting is done within the given deadlines.
On a normal day, there are several meetings and I am sending and answering e-mails. However, as my work has a lot of variety, no day is the same. I like the broad field including different tasks and projects in my job. And I like the team. I am surrounded by many motivated and experienced colleagues – this is great to work with. Together as a team we ensure that the business is running, the books are administrated and all funds are collected and paid. Last but not least, we do our best to keep all employees motivated.
You changed from one SEKISUI company to another. How did you experience the change?
I experienced the change as very smooth. Both the management and the colleagues at SEKISUI ESLON have been very helpful from the early beginning which made me feel at ease and very accepted as a colleague.
Compared to SEKISUI ALVEO, SEKISUI ESLON is a much smaller company in all aspects. Many routines are less formal, reporting lines and decision processes are shorter and there are fewer meetings. I think smaller companies often have a more hands-on way of working, which suits me very well.
When comparing the two jobs, what is different in your new role?
In both positions, I lead very competent and motivated teams – one very important aspect at work.
My former role was bigger in size and absolute numbers but specialized on a very few disciplines. My new role is smaller in size and absolute numbers, but I now cover a broad range of disciplines and have many different responsibilities. This is something I enjoy a lot. Another difference: I know most of my colleagues by name. While this is hard in bigger companies, it is not in smaller ones and creates kind of a family feeling. I really like the team spirit I experience at SEKISUI ESLON.
What challenges were you facing when starting the new job?
My first challenge was and still is to fully understand the business. I need to know all figures and get familiar with all procedures and systems to optimize the processes falling under my responsibility.
What are the main projects you are focusing on in 2021?
Getting to know SEKISUI ESLON with all its businesses.
Optimizing automation processes and accelerate digitalization of administrative processes.
Supporting to the start of the new FFU plant and ensure data from this new entity is correctly included in our figures.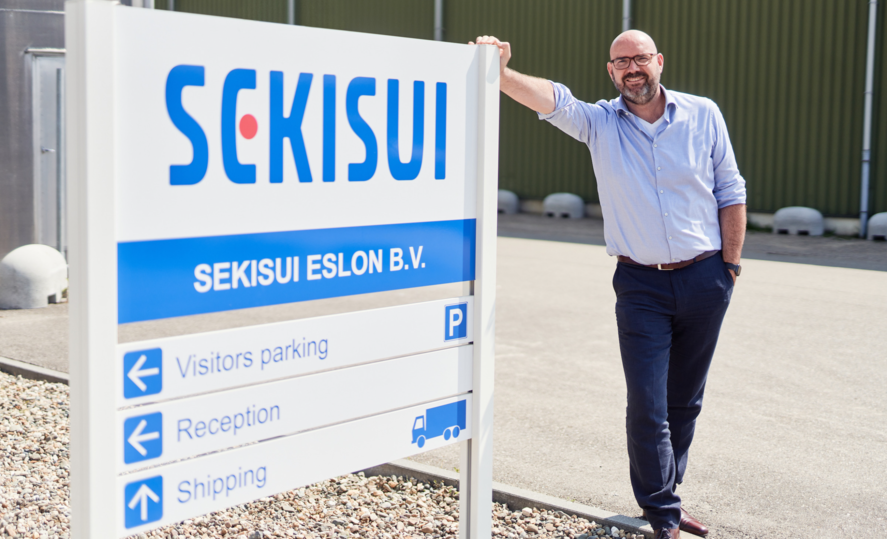 SEKISUI consists of nine companies in Europe. How do you benefit from that?
One of the biggest advantages is the expertise from various colleagues. There are formal and informal sessions to discuss business, and everyone can learn from each other. In Finance, for example, we have a good and long-term relationship amongst the colleagues of all the Roermond companies. We have a joint post-employment programs with the same pension fund and are also in close cooperation for insurance matters.
This cooperation as well as the good relationships amongst employees are two reasons why I did not want to leave the SEKISUI Group. It is a lot about the people! I still have private contact with many of my former colleagues – as well as with many of my current ones.
In my opinion, we can benefit from the various expertise within the different SEKISUI companies and should work on cooperating and joining forces in the future.
SEKISUI is a global company. What do you think are the advantages and disadvantages of that?
For me, getting to know colleagues with different cultural backgrounds is a big advantage. It might be seen as disadvantage or challenge by some people, but I like the diversity within SEKISUI – meeting colleagues from various countries and learning how they deal with their daily work. I really appreciated the intercultural communication workshop I attended a few years ago, very interesting.
Physical distance between Europe and Japan can be a disadvantage sometimes. Even though a lot is done via Zoom meetings nowadays, I think that personal meetings are important from time to time. I hope that this will be possible in future again.
SEKISUI announced its new long-term vision, "Vision 2030", in 2020. How did you hear/learn about the new vision?
I learned about "Vision 2030" through the official communication within the company, linked to the information on the global website. On top, I read useful information on the European Social Media channels from SEKISUI (LinkedIn and Facebook).
In 2017, I joined the Vision Caravan event in Düsseldorf. Such an event is excellent to deploy mid-term and strategic programs to all SEKISUI members at the same time.
How is the new vision related to your work? Where do you see your contribution to the vision?
Thinking about my responsibilities, I can see my team's contribution by supporting standardized operation, using and developing an advanced ERP system. We want to enable a safe and efficient work environment which can absorb business growth without growth in workforce.
On top, we will contribute to the environment by finding environmental-friendly alternatives for our resins and other raw materials.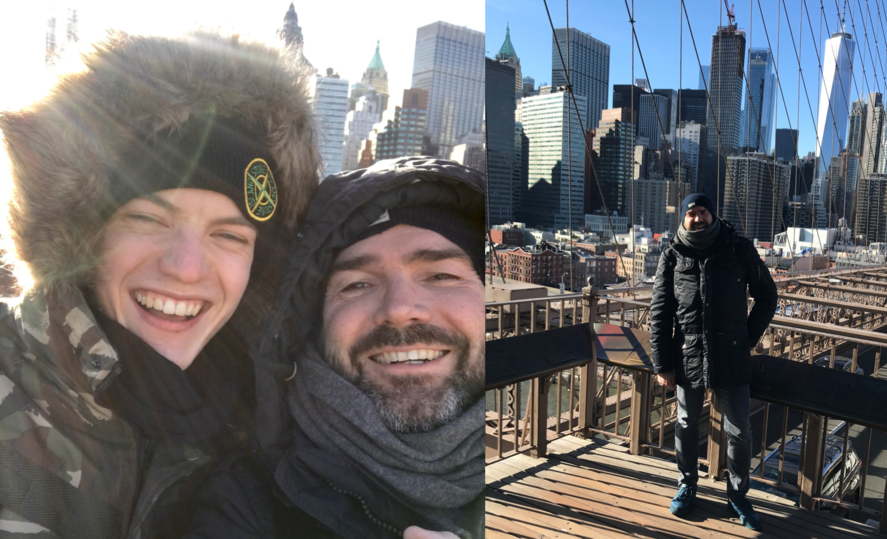 Getting a bit more private. What do you do in your free time? How do you find the balance between business and private life?
One of my passions is cooking. I enjoy cooking for my family and friends! Being in the kitchen with a good glass of wine and preparing meals is quite relaxing to me. I also like to read about cooking and am interested in magazines and books about cooking techniques and ingredients, especially on the Spanish and Italian cuisine.
When not cooking, I also like travelling and taking short city trips to grasp the culture and vibes of larger cities. Just before Covid-19, my son Xavi and I had the opportunity to visit New York for a week. We both enjoyed the hectic of this Big Apple.
And I enjoy music of all kinds, in particular jazz and soul music. I personally can't wait for the cultural sites to open again so I can visit a music festival, like North Sea Jazz in Rotterdam.
If you did not have to work, what would you like to do instead?
I think I would move to an island in the Mediterranean Sea, were I would probably open a small hotel or restaurant. Enjoying the sun, a bit of sailing from time to time…and for the rest enjoying the slow and easy island life. And I would spend a lot of time in the kitchen, trying new recipes to surprise family and friends.
Until then, I enjoy working for SEKISUI ESLON B.V.
Learn more about SEKISUI ESLON and the other European companies of SEKISUI