Six decades of innovation
SEKISUI celebrates 60 years in Europe
What began with the founding of a German GmbH (limited liability company) in 1962 is today a group of 9 companies with around 1000 employees that drive innovation in various ways, search for new, efficient solutions and want to contribute, with their products, to a liveable future for our society.
---
---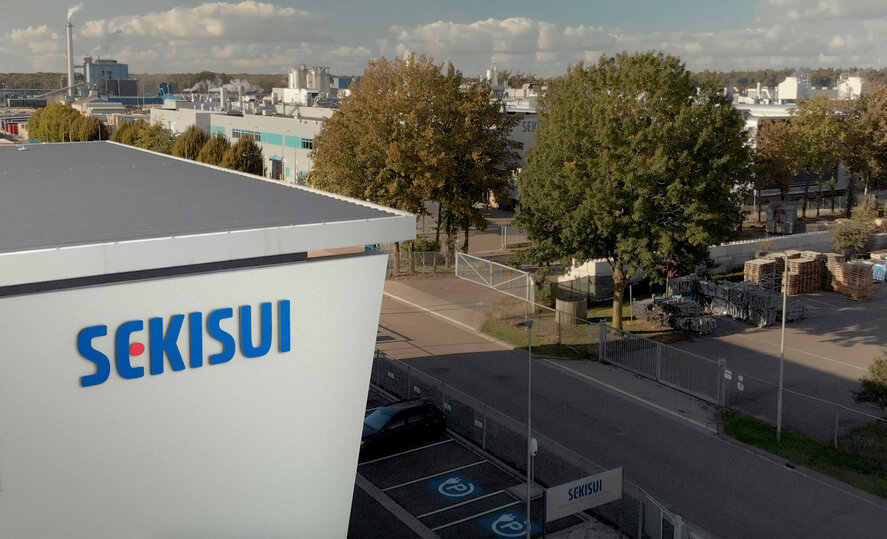 This year, SEKISUI celebrates its 60th anniversary in Europe. Shortly after the Second World War, seven Japanese businessmen founded SEKISUI as a plastics processing company, unaware that it would be heading for Europe just 15 years later. What began in 1962 as the first step into the European market with the establishment of SEKISUI CHEMICAL GMBH in Germany is today a diverse organisation, with a broad innovative product range and a long history across Europe.

Today, SEKISUI CHEMICAL GMBH offers semi-finished plastics, adhesives, tapes, films, fine chemicals, piping, and valves, and is involved in the fields of rail technology and fire protection chemicals. But it is just one of nine operating entities under the SEKISUI umbrella, offering high-performance and sustainable solutions. SEKISUI ALVEO AG, founded in Lucerne, Switzerland, has been part of the SEKISUI Group since 1973.

With SEKISUI ALVEO, the Group has a foam expert that has been supplying its customers with innovative, high-quality polyolefin foams for five decades. In 2006, SEKISUI ALVEO achieved a true world first when it launched Alveosoft, the world's softest PO foam, which is now used in the manufacturing industry, but also in construction, packaging, and insulation applications.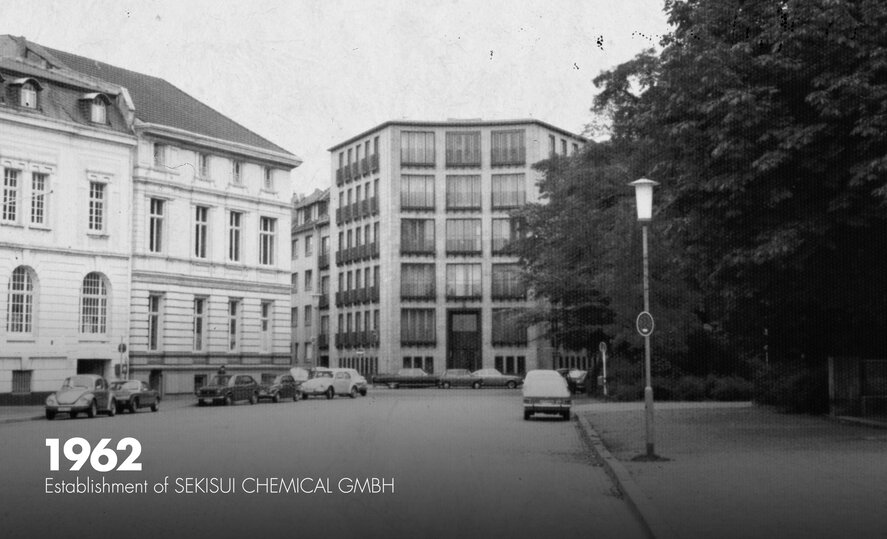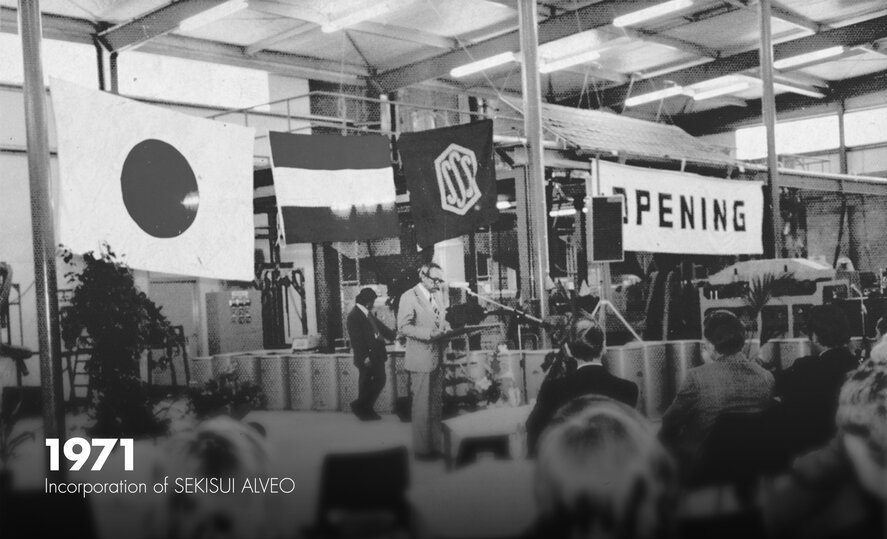 Expanding the European business
The establishment of SEKISUI ALVEO was followed by SEKISUI ESLON B.V. in 1974 and SEKISUI S-LEC B.V. in 1996, both located in the Netherlands.
SEKISUI S-LEC started producing interlayer films in the Netherlands one year later and expanded in 2003. Since 2007, a resin plant belongs to SEKISUI S-LEC, which was also enlarged three years later. Today, the company produces film products for various applications in the automotive and architectural sectors. The main product, S-LEC interlayer film, is applied to laminated glass in buildings and vehicles - ensuring safety for countless people.
In the new millennium, SEKISUI ALVEO BS GMBH and SEKISUI SPECIALTY CHEMICALS EUROPE S.L. joined the European SEKISUI network in 2009, as well as SEKISUI DIAGNOSTICS in the United Kingdom in 2011 and its German subsidiary in 2014.

SEKISUI DIAGNOSTICS looks back on a decade of exciting developments in the medical sector since the acquisition 11 years ago. Present on two continents, North America and Europe, the company is active in two key areas: the diagnosis and treatment to support the improvement of patient care worldwide. In Europe, it produces high quality enzymes and proteins for use in clinical diagnostic reagents and point-of care devices; and provides marketing support for rapid tests and clinical chemistry reagents in EMEA.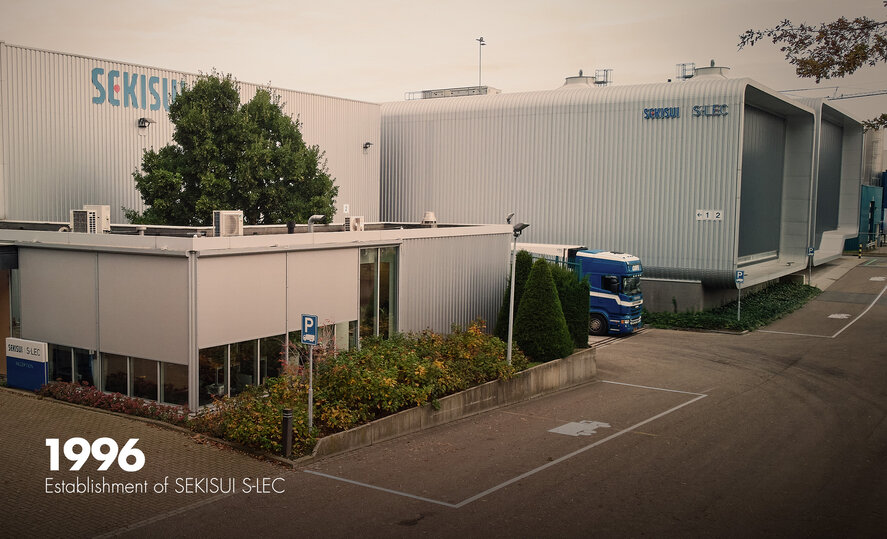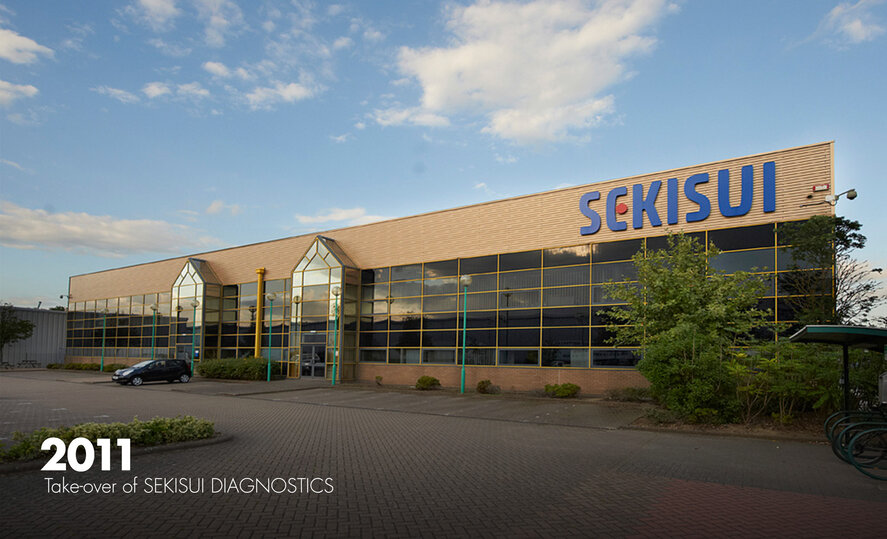 Linking and bringing together the different strengths
The history of the various companies and the joint activities and achieved synergies also shaped the business areas in which SEKISUI demonstrates its strengths today. In the Mobility sector, SEKISUI is involved in playing a decisive role in shaping the future of mobility and transportation. In Construction & Infrastructure, SEKISUI contributes to safe and sustainable urban environments and neighbourhoods. In Electronics, SEKISUI focuses on good performance and safety, while in the Medical & Diagnostics sector, SEKISUI enables good medicines and treatments to contribute to people's health.
In 2018, SEKISUI POLYMATECH EUROPE B.V. joined the group of European companies. The Roermond-based company primarily manufactures heat release materials for EVs, battery packs and other electronics products.

SEKISUI EUROPE B.V. as regional headquarters is responsible for the regional management of the eight companies with which SEKISUI is represented in Europe. The company located in Roermond sees itself as a link between Europe and the headquarters of the SEKISUI Group in Japan and thus allows sustainable growth on the European continent, which the various companies achieve while observing the global goals.
Interested to learn more details on our evenful history? Read this article.
Would oyu like to learn more about us? Have a look here.