SEKISUI CHEMICAL to expand its presence in the European Automotive Market
SEKISUI CHEMICAL CO., LTD. is expanding its presence in Europe, focusing on the automotive industry. With new production facilities in the Netherlands, SEKISUI aims to meet the growing demand for interlayer films and thermal management materials used in high-power batteries and energy control units for EVs and is supporting the shift to a connected, autonomous, shared and electric industry.
---
---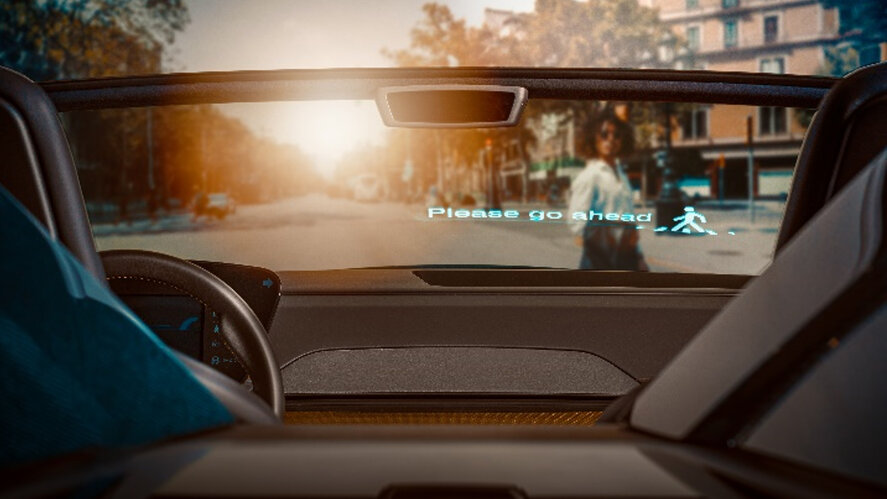 Japanese automotive supplier SEKISUI CHEMICAL is seeing a growing demand for high-performance interlayer films and thermal management materials – products that reduce carbon emissions and enhance fuel efficiency, comfort and safety, and are especially relevant for EVs. Significantly stricter European average fleet limits of 95 grams of CO2 per kilometer will come into force in 2020, further boosting demand for electric cars. SEKISUI is therefore building a new production line in the Netherlands for interlayer films and due for completion by the end of this year. Work is also scheduled to commence on a new plant for thermal management materials around the middle of next year. SEKISUI is focusing on producing a grease-type thermal management material for use in EV batteries in Europe.
"The automotive industry is facing a once-in-a-century revolution, and we can contribute to this, especially in e-mobility, with our heat management and thermal solutions," explains Masayuki Suda, CEO of SEKISUI CHEMICAL GmbH. "Our products are essential for our customers to keep pace with these trends and remain competitive."
SEKISUI has been a strong partner to the automotive industry for many years, with products that combine sustainability, innovation and efficiency. This was recognized at the World Economic Forum in Davos, Switzerland, when SEKISUI CHEMICAL was listed once again among the 2019 Global 100 Most Sustainable Corporations in the World. 2019 is the second consecutive and fourth time overall that SEKISUI was featured in this index.
The car of tomorrow is a lightweight
With more than 70 years of experience the production and processing of plastics, lightweight is at the heart of SEKISUI's work. Replacing metal in a car with high-performance plastics makes the vehicle significantly lighter – a crucial consideration in the drive to reduce carbon emissions in the automotive industry and make the shift to electric mobility.
Europe is at the center of the future automobile industry, and trends such as CASE – Connected, Autonomous, Shared and Electric – are progressing in Europe at a faster pace than in other regions. The European market, and Germany in particular, is therefore increasingly important for SEKISUI, which is why the company wants to strengthen its business in Europe and continue investing in this area. SEKISUI already has a considerable European presence. Among its facilities are a production facility in Spain producing raw materials for interlayer films, three production facilities for resins, interlayer films and foam in the Netherlands plus a research center for interlayer film also in the Netherlands and many more. The new production facilities mark an expansion of SEKISUI's automotive campus, and of its growing presence in Europe.
SEKISUI concept car now showcased in the Netherlands
In September, SEKISUI celebrated the European premiere of its concept car at IAA. "We are proud that we could demonstrate the decisive role played by SEKISUI CHEMICAL in shaping the future of mobility, and that our concept car and the innovative products within it were met with such enthusiasm," says Suda. SEKISUI presented the concept car for the first time at the IAA and showcased several products such as SEKISUI's "Luminous PVB", an interlayer film with simultaneous light function that can display information across the entire windshield and other car windows, and Color Carbon, a carbon-fiber material processed with sputtering technology that allows more customization options while retaining all the benefits of carbon without color degradation.
About SEKISUI CHEMICAL Group
Headquartered in Tokyo, Japan, SEKISUI CHEMICAL CO., LTD. (TSE: 4204) and its subsidiaries make up the SEKISUI CHEMICAL Group. 26,000 employees in over 200 companies throughout 21 countries aim to contribute to improving the lives of the people of the world and the earth's environment. Thanks to a history of innovation, dedication and a pioneering spirit, SEKISUI CHEMICAL now holds leading positions in its three diverse business divisions as well as top global market share in interlayer film, foam products, conductive particles and more.
Since its foundation in 1947, the SEKISUI CHEMICAL Group has dedicated itself to social and environmental contribution and is now an internationally recognized leader in sustainability and environmental initiatives, having recently been selected as one of the Global 100 most sustainable companies. SEKISUI CHEMICAL Group will continue to maintain a strong corporate presence for 100 years and beyond.