New production facility for FFU® railway sleepers
At the beginning of October, SEKISUI successfully opened its new production for FFU® railway sleepers on the factory premises in Roermond, the Netherlands. The opening marks the end of the two-year construction phase, following the groundbreaking ceremony in 2021. Read and see more on the opening ceremony.
---
---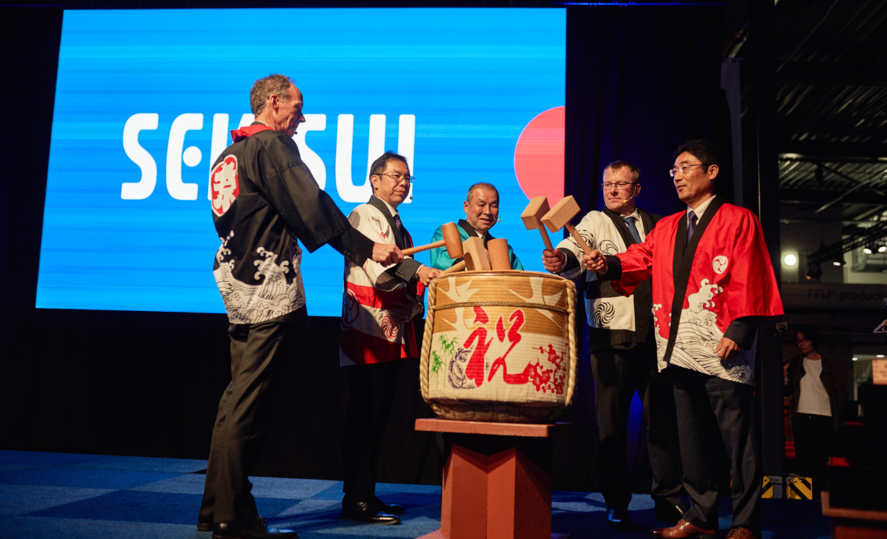 Until now, SEKISUI has produced all FFU® railway sleepers in Japan. FFU® stands for Fiber-Reinforced Foamed Urethane and refers to synthetic wood. It has all the advantages of natural wood and is used for sleepers on many European railways, currently in lengths up to 8 meters. FFU® railway sleepers are primarily used in high-traffic areas such as turnouts and bridges.
New production on 4,400 square meters
The new production will increase the capacity of synthetic railway sleepers by 1.8 times and significantly reduce the delivery time to European markets.
"We are very proud to have the opportunity to open such an innovative and future-oriented production facility here in Roermond," says Paul Koopman, Managing Director of SEKISUI ESLON B.V. "The new plant will enable us to deliver high-quality FFU® railway sleepers to customers in Europe – faster than ever before." The new production hall measures 4,400 square meters. SEKISUI plans to produce approximately 100,000 sleepers per year.
A highlight of the event was a traditional Japanese ceremony called "Kagami Biraki" – a term referring to the transition from one stage to another and representing the beginning of a new era.
See some impressions from the opening ceremony: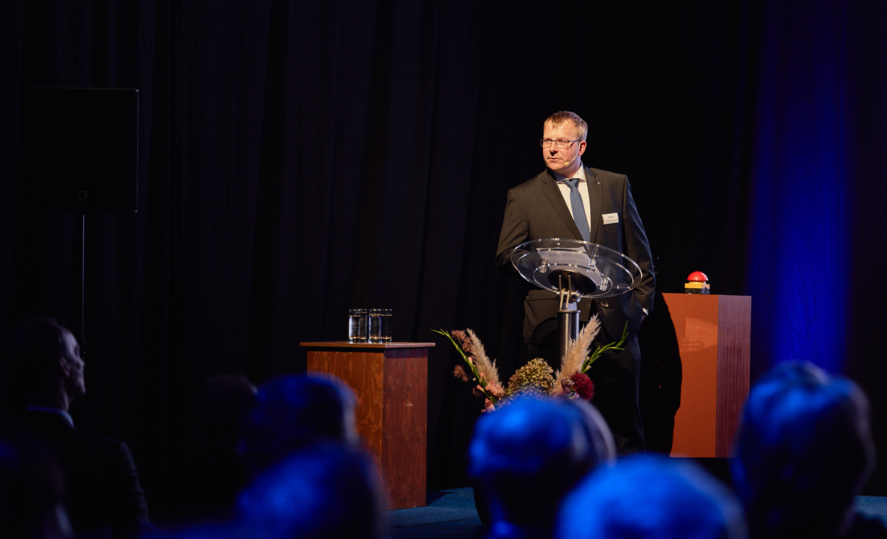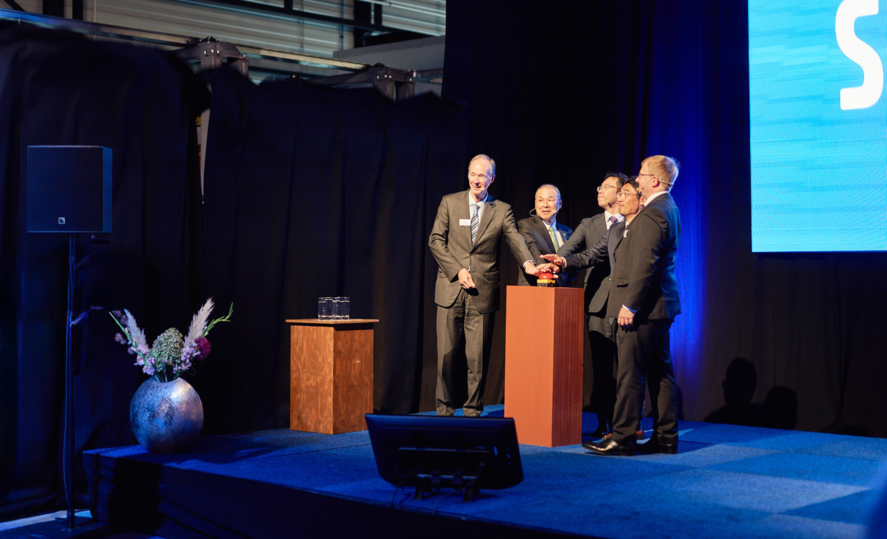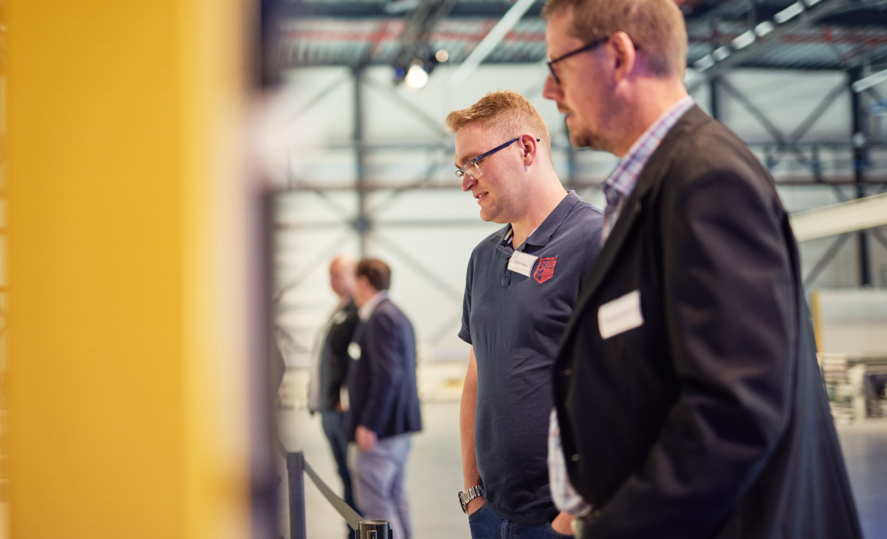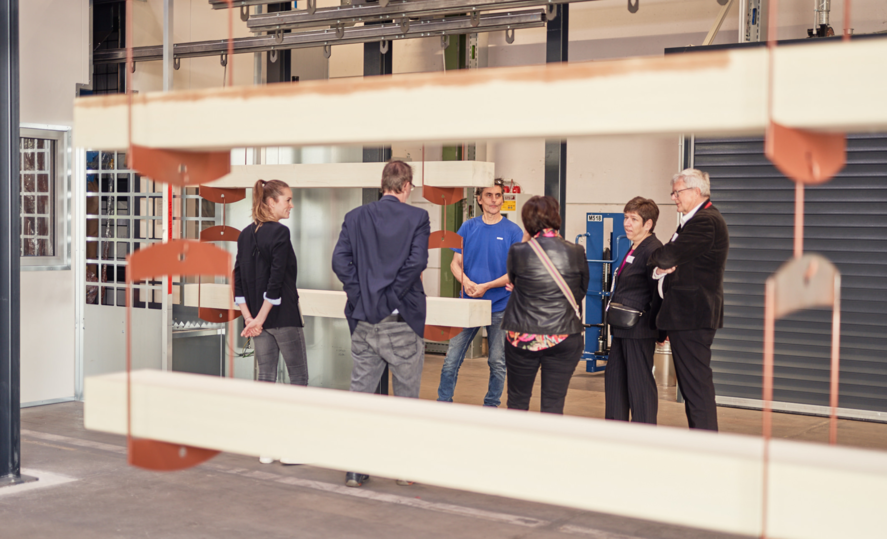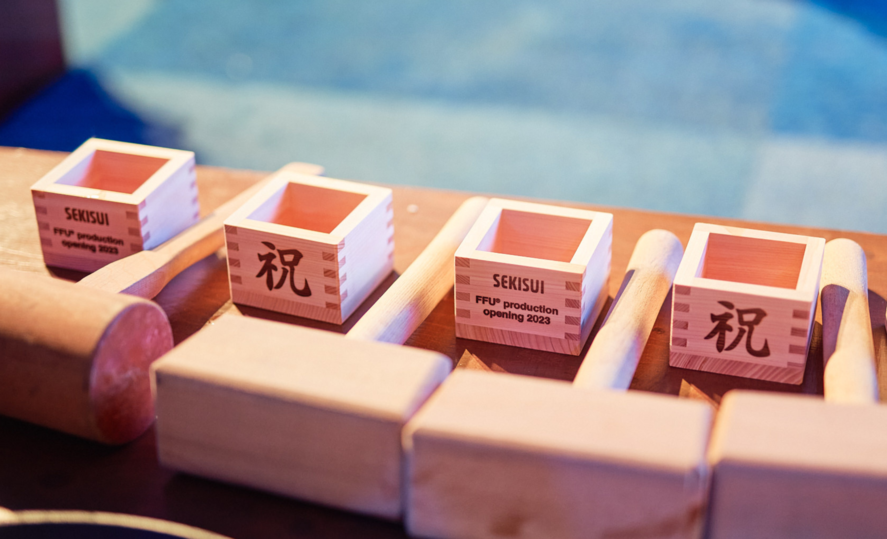 FFU® is a well-known product. It was first developed and released for production in 1974. Since then, it has been used as a material for railway sleepers for more than 40 years. In Europe, SEKISUI's FFU® was first used by Vienna's public transportation system, "Wiener Linien", on the "Wienfluss" bridge project in 2004, and has since been used throughout Europe, particularly on metro and light rail networks in major cities such as Hamburg in Germany or the London Underground.
Several advantages compared to real wood
"Europe has become an important market and demand is expected to increase, including from major railway companies in Germany and the United Kingdom," says Koji Yamaguchi, Managing Director of SEKISUI CHEMICAL GMBH. "Therefore, we are very pleased to open the new production plant here in Roermond, in the heart of Europe. To date, FFU® railway sleepers have been sold to 31 countries worldwide, including various EU countries, the USA, Australia, and China.
FFU® railway sleepers offer several advantages, combining the strength and durability with the flexibility of real wood sleepers. They retain their technical properties even after many years of exposure. Learn more here.
Curious about our video recap of the opening ceremony and the traditional Japanese ceremonial highlight: watch here
Interested in the construction start of the production facility? Have a look.
And what could also be interesting: The decision is made